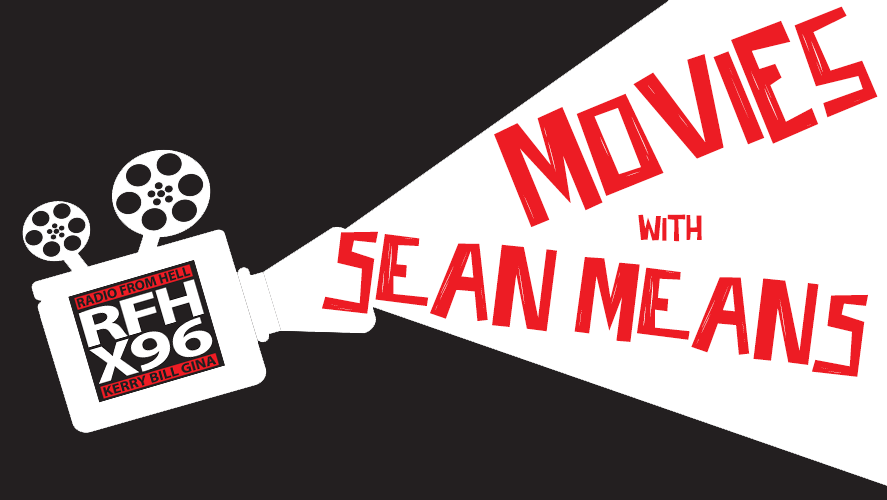 Artsies:
Mark Felt: The Man Who Brought Down the White House – not screened by me
Mark Felt – The Man Who Brought Down the White House centers on "Deep Throat", the pseudonym given to the notorious whistleblower for one of the greatest scandals of all time, Watergate. The true identity of the secret informant remained a mystery and source of much public curiosity and speculation for more than 30 years. That is until, in 2005, special agent Mark Felt shockingly revealed himself as the tipster. This unbelievable true story chronicles the personal and professional life of the brilliant and uncompromising Felt, who risked and ultimately sacrificed everything – his family, his career, his freedom – in the name of justice.  Read More
Director:  Peter Landesman
Starring: Liam Neeson, Diane Lane, Marton Csokas
Marie Curie – 3 stars
In 1903 the scientist Marie Curie (Karolina Gruszka) was the first woman to receive the Nobel Prize for Physics together with her husband Pierre (Charles Berling). But only a short time later, with just mid-thirties and as a young mother of two children, she loses Pierre by accident. In a world dominated by men, she makes her way steadfastly, continues her research alone, and is the first woman to receive a chair at the Sorbonne in Paris. When she falls in love with the married scientist Paul Langevin (Arieh Worthalter) after years of mourning and engages in an affair with him, she is however a violent scandal. Just as soon as it becomes known that she is receiving her second Nobel Prize – now for chemistry – the Paris press publishes correspondence between Marie and Paul, who passed on his vindictive wife. In the full glow of her professional fame, the brilliant scientist Marie Curie is thus the target of bad defamation. To the banal adulteress, she must bitterly learn that reason and passion are not compatible.  Read More
Director:  Marie Noelle
Starring: Karolina Gruszka, Arieh Worthalter, Charles Berling
Walking Out – 3 1/2 stars
A teenager, David, journeys to Montana to hunt big game with his estranged father, Cal. Father and son struggle to connect, until a brutal encounter in the heart of the wilderness changes everything.   Read More
Director:  Alex Smith, Andrew J. Smith
Starring:  Matt Bomer, Josh Wiggins, Bill Pullman
Human Flow – 3 1/2 stars
Over 65 million people around the world have been forced from their homes to escape famine, climate change and war in the greatest human displacement since World War II. Human Flow, an epic film journey led by the internationally renowned artist Ai Weiwei, gives a powerful visual expression to this massive human migration. The documentary elucidates both the staggering scale of the refugee crisis and its profoundly personal human impact. Captured over the course of an eventful year in 23 countries, the film follows a chain of urgent human stories that stretches across the globe in countries including Afghanistan, Bangladesh, France, Greece, Germany, Iraq, Israel, Italy, Kenya, Mexico, and Turkey. Human Flow is a witness to its subjects and their desperate search for safety, shelter and justice: from teeming refugee camps to perilous ocean crossings to barbed-wire borders; from dislocation and disillusionment to courage, endurance and adaptation; from the haunting lure of lives left behind to the unknown potential of the future. Human Flow comes at a crucial time when tolerance, compassion and trust are needed more than ever. This visceral work of cinema is a testament to the unassailable human spirit and poses one of the questions that will define this century: Will our global society emerge from fear, isolation, and self-interest and choose a path of openness, freedom, and respect for humanity?  Read More
Director:  Ai Weiwei
Starring: Israa Abboud, Hiba Abed, Rami Abu Sondos
The Florida Project – 4 stars
The Florida Project tells the story of a precocious six year-old and her ragtag group of friends whose summer break is filled with childhood wonder, possibility and a sense of adventure while the adults around them struggle with hard times.  Read More
Director: Sean Baker
Starring: Willem Dafoe, Brooklynn Prince, Valeria Cotto
Fartsies:
Boo 2! A Madea Halloween – not screened
Madea and the gang are back for this hilarious sequel. Madea, Bam and Hattie venture to a haunted campground and the group must literally run for their lives when monsters, goblins and the bogeyman are unleashed.   Read More
Director:  Tyler Perry
Starring: Tyler Perry, Patrice Lovely, Brock O'Hurn
Same Kind of Different as Me – not screened
SAME KIND OF DIFFERENT AS ME is based on the inspiring true story of international art dealer Ron Hall (Greg Kinnear), who befriends a homeless man (Djimon Hounsou) in hopes of saving his struggling marriage to Debbie (Renée Zellweger), a woman whose dreams will lead all three of them on the most remarkable journey of their lives. Jon Voight plays Hall's father, with whom he reconciles thanks to the revelations of his new life. Based on the New York Times bestseller.   Read More
Director: Michael Carney
Starring: Renée Zellweger, Jon Voight, Djimon Hounsou
 GeoStorm – not screened
A satellite designer (Gerard Butler) must race to avert a catastrpohe when the planet's climate control satellites begin to malfunction in this sci-fi action adventure from Warner Bros. and writer/producer/director Dean Devlin (making his feature directorial debut here). ~ Jason Buchanan, Rovi.  Read More
Director: Dean Devlin
Starring: Gerard Butler, Jim Sturgess, Abbie Cornish
The Snowman – screening Wednesday night
When an elite crime squad's lead detective (Michael Fassbender) investigates the disappearance of a victim on the first snow of winter, he fears an elusive serial killer may be active again. With the help of a brilliant recruit (Rebecca Ferguson), the cop must connect decades-old cold cases to the brutal new one if he hopes to outwit this unthinkable evil before the next snowfall.  Read More
Director:  Tomas Alfredson
Starring: Michael Fassbender, Rebecca Ferguson, Charlotte Gainsbourg
Only the Brave – 3 stars
All men are created equal… then, a few become firefighters. Only the Brave, based on the true story of the Granite Mountain Hotshots, is the heroic story of one unit of local firefighters that through hope, determination, sacrifice, and the drive to protect families, communities, and our country become one of the most elite firefighting teams in the country. As most of us run from danger, they run toward it–they watch over our lives, our homes, everything we hold dear, as they forge a unique brotherhood that comes into focus with one fateful fire.   Read More
Director: Joseph Kosinski
Starring: Josh Brolin, Miles Teller, Jeff Bridges
Breathe – 3 1/2 stars
For his directorial debut, Andy Serkis brings to life the inspiring true love story between Robin and Diana Cavendish (Andrew Garfield, Claire Foy), an adventurous couple who refuse to give up in the face of a devastating disease. When Robin is struck down by polio at the age of 28, he is confined to a hospital bed and given only a few months to live. With the help of Diana's twin brothers (Tom Hollander) and the groundbreaking ideas of inventor Teddy Hall (Hugh Bonneville), Robin and Diana dare to escape the hospital ward to seek out a full and passionate life together – raising their young son, traveling and devoting their lives to helping other polio patients. Written by two-time Academy Award nominated writer William Nicholson, and shot by three-time Academy Award winner Robert Richardson, BREATHE is a heartwarming celebration of love and human possibility.   Read More
Director: Andy Serkis
Starring: Andrew Garfield, Claire Foy, Hugh Bonneville
---
Subscribe to X96's News!
Get the latest music news, contests and flyaways, and more straight to your inbox with our weekly emails.