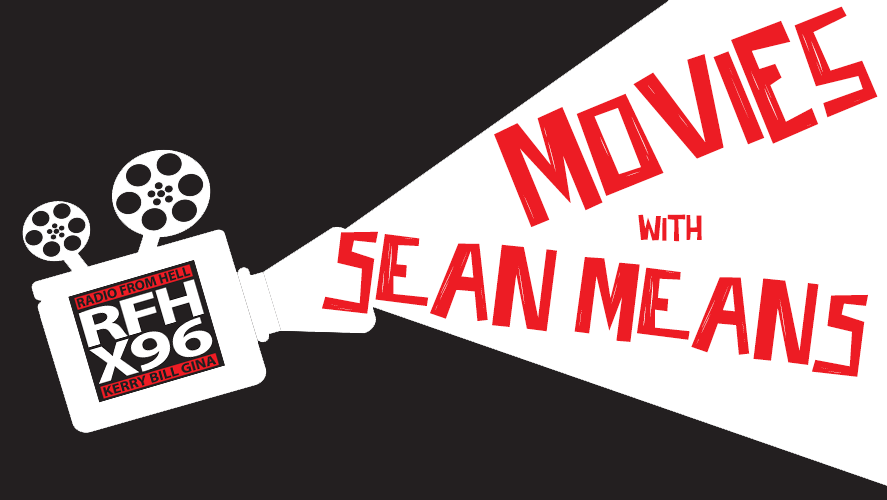 ARTSIES:
DELORES – 3 STARS
Dolores Huerta is among the most important, yet least known, activists in American history. An equal partner in co-founding the first farm workers unions with Cesar Chavez, her enormous contributions have gone largely unrecognized. Dolores tirelessly led the fight for racial and labor justice alongside Chavez, becoming one of the most defiant feminists of the twentieth century-and she continues the fight to this day, at 87. With intimate and unprecedented access to this intensely private mother to eleven, the film reveals the raw, personal stakes involved in committing one's life to social change.
Director: Peter Bratt
Starring: Dolores Huerta
VICTORIA AND ABDUL – 3 STARS
The extraordinary true story of an unexpected friendship in the later years of Queen Victoria's (Academy Award winner Judi Dench) remarkable rule. When Abdul Karim (Ali Fazal), a young clerk, travels from India to participate in the Queen's Golden Jubilee, he is surprised to find favor with the Queen herself. As the Queen questions the constrictions of her long-held position, the two forge an unlikely and devoted alliance with a loyalty to one another that her household and inner circle all attempt to destroy. As the friendship deepens, the Queen begins to see a changing world through new eyes and joyfully reclaims her humanity.
Director: Stephen Frears
Starring: Judy Dench, Ali Fazal
MARJORIE PRIME – 3 1/2 STARS
Eighty-six-year-old Marjorie spends her final, ailing days with a computerized version of her deceased husband. With the intent to recount their life together, Marjorie's "Prime" relies on the information from her and her kin to develop a more complex understanding of his history. As their interactions deepen, the family begins to develop ever diverging recounts of their lives, drawn into the chance to reconstruct the often painful past. Built around exceptional performances from a veteran cast, Marjorie Prime shines a light on an often-obscured corner in the world of artificial intelligence and its interactions with mortality. Bringing us robustly into the future, Michael Almaryeda's poetic film forces us to face the question-If we had the opportunity, how would we choose to rebuild the past, and what would we decide to forget?
Director: Michael Almereyda
Starring: Jon Hamm, Tim Robbins
FARTSIES:
THE STRAY- NOT SCREENED
The Stray tells the true story of how a stray dog, "Pluto," comes out of nowhere and impacts the Davis family, who are struggling in many ways. In just a short time, Pluto the "wonderdog" manages to save a toddler, bring comfort and companionship to a hurting 9-year-old boy, help restore a marriage, and repair a broken father-son relationship. Pluto is not only a guard dog – he's a guardian angel. Sometimes help comes from the most unlikely places. Sometimes our prayers get answered in strange ways. Sometimes one dog can change everything. Written and directed by Mitch Davis (The Other Side of Heaven), The Stray releases in select markets nationwide in October 2017.
Director: Mitch Davis
Starring: Michael Cassidy, Sarah Lancaster
THE MOUNTAIN BETWEEN US – 3 STARS
Stranded after a tragic plane crash, two strangers must forge a connection to survive the extreme elements of a remote snow covered mountain. When they realize help is not coming, they embark on a perilous journey across hundreds of miles of wilderness, pushing one another to endure and discovering strength they never knew possible. The film is directed by Academy Award nominee Hany Abu-Assad and stars Academy Award winner Kate Winslet and Idris Elba.
Director: Hany Abu-Assad
Starring: Idris Elba, Kate Winslet
MY LITTLE PONY: THE MOVIE – 3 STARS
A dark force threatens Ponyville, and the Mane 6 – Twilight Sparkle, Applejack, Rainbow Dash, Pinkie Pie, Fluttershy, and Rarity – embark on an unforgettable journey beyond Equestria where they meet new friends and exciting challenges on a quest to use the magic of friendship to save their home.
Director: Jayson Thiessen
Starring: Tabitha St. Germain, Cathy Weseluck
BLADE RUNNER – 3 1/2 STARS
Thirty years after the events of the first film, a new blade runner, LAPD Officer K (Ryan Gosling), unearths a long-buried secret that has the potential to plunge what's left of society into chaos. K's discovery leads him on a quest to find Rick Deckard (Harrison Ford), a former LAPD blade runner who has been missing for 30 years.
Director: Denis Villeneuve
Starring: Ryan Gosling, Harrison Ford
Download X96's App