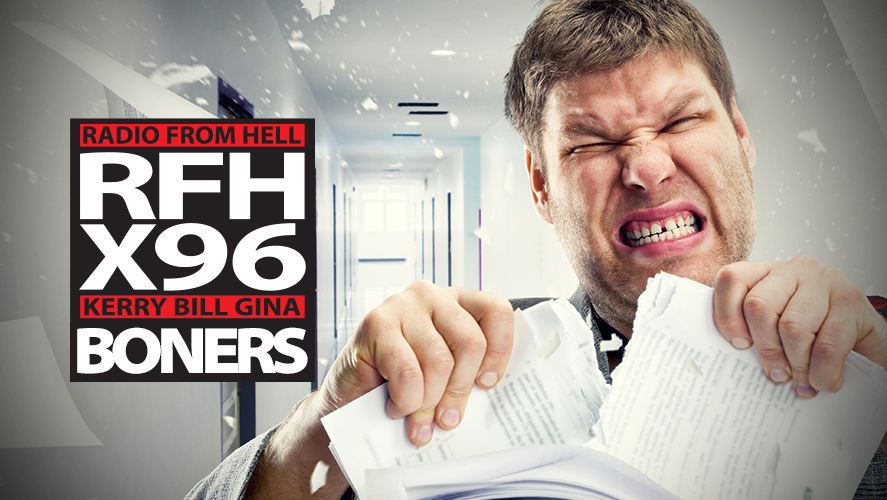 Boner Candidate #1: IF YOUR NAME IS SHIFTY SHELLSHOCK YOU GOTTA KNOW TROUBLE IS GOING TO FOLLOW YOU
Crazy town singer, Shifty Shellshock, has been arrested for a DUI. Things keep getting more and more stressful for the singer, as recently, he was in a brawl with a band member. Calls went out to 911 about a driver in a black SUV falling asleep at a red light. Once pulled over, officers noticed that Shifty's speech was slurred and that he appeared fatigued. He wasn't even close to passing the sobriety test. The band is no longer apart of Nu-Metal Madness Tour 2. Shifty was arrested and officially charged with a DUI for the incident. Crazy Town was in Myrtle Beach for a show, but what stood out was the fight.
Boner Candidate #2: I'M NOT SURE THAT GOV. ABBOTT IS HUMAN.
Texas Governor, Greg Abbott, tried to make the victims of a mass shooting seem less severe once he referred to them as 'illegal immigrants'. Friday evening neighbors asked a drunk man to stop firing his AR-15. So he decided to keep shooting, but aimed at the family instead. He killed five people, including an 8-year-old boy. A post from his personal Twitter account read, "Governor Greg Abbott today announced a $50,000 reward for a Texas Department of Public Safety (DPS) top 10 fugitive who is in the country illegally and killed five illegal immigrants in a shooting Friday night in Cleveland, Texas."
Boner Candidate #3: SENATOR MIKE LEE; BULLY #1
A BYU professor has been constantly bullied once she spoke about her child who is trans. Sarah Coyne said, "Trans kids have been villainized on a really awful level." An off campus conservative newspaper, called the Cougar Chronicle, had an article detailing information about her trans child. Mike Lee thought it would be a great idea to retweet that article with the comment, "Commonplace at most universities, but BYU!?" After that, followed multiple comments bullying the professor, and their child. Comments like, "send her packing.…Maybe she took too many pills while pregnant."