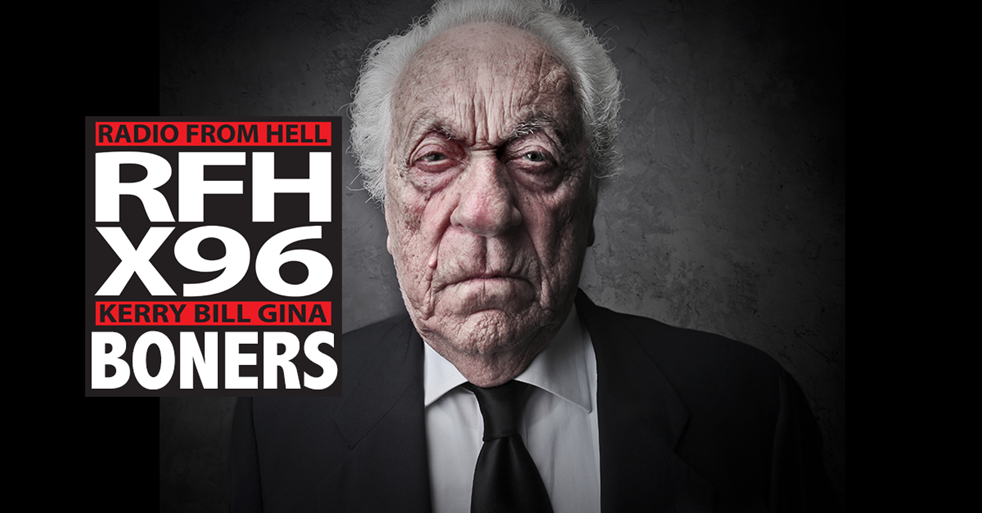 Round One
Boner Candidate #1: WE WON'T LET YOU TELL THE TRUTH.
A California high school valedictorian was abruptly cut off when she tried to speak about sexual assault during her graduation speech, according to reports. "I felt like I was worthless," recent Petaluma High School grad Lulabel Seitz told CNN about the incident. The 17-year-old began her speech on June 2 recalling the students' first days as freshmen then went on to talk about devastating wildfires, teacher strikes and her own family's struggles. But when it seemed like she was about to bring up her own sexual assault, which allegedly happened on school grounds – her mic was cut off.
Boner Candidate #2: IT'S FAMILY FUN DAY!
Police say the parents of a Philadelphia elementary school boy attacked a vice principal and principal during family fun day after they were told they had to sign the child out in the office. The alleged assaults Wednesday at Robert B. Pollock Elementary School happened in front of the schoolchildren. Officials say the two tried to remove their son directly from outside. Police say 37-year-old Nicole Myers then punched the vice principal. They say she then punched the principal and the two fell on the ground. Police say that's when the child's father punched the principal in the head multiple times.
Boner Candidate #3: I'M GONNA TEACH THE BOSS A LESSON.
An angry employee, Chan Tran (left), hired a homeless man, Conan Dehut (right), to help her pretend to rob the restaurant where she worked.  A disgruntled employee hired a homeless man and staged a robbery to teach her boss a lesson after he repeatedly sent his wife to open the restaurant while he stayed home, Oregon police said. Chanh Tran, 47, worked at Gina's Restaurant in Woodburn, Ore., where she opened up the eatery with the owner's wife, Chung Liu Huang – an activity she felt was unfair. "It was not fair to make [Chung Liu Huang] work more, and possibly dangerous," Tran told KATU of her motivation behind the planned robbery.
Round Two
Boner Candidate #1: GET IN THEM KENNELS
Police in Tennessee say a woman has been charged with transporting two young children in pet kennels inside her vehicle. News outlets report 62-year-old Leimome Cheeks was charged with two counts of child endangerment. According to a Memphis police affidavit, Cheeks says there was no room inside her vehicle Saturday, so she told the children ages 7 and 8 to get inside the kennels.There were no air conditioning vents in the back of the vehicle and the children told police they became hot. Temperatures in the area reached about 95 degrees Fahrenheit.
Boner Candidate #2: HE WANTED STOLI AND SHE WANTED CAPTAIN MORGAN.
A DeFuniak Springs couple was arrested after beating each other in the parking lot of Dollar General. A Walton County sheriff's deputy arrived at the Dollar General on U.S. Highway 90 in reference to a disturbance. There, he found a man and a woman who said they had been dating for about six months. They both admitted to drinking before the incident and were on their way to purchase more alcohol. The woman told the deputy she was "battered" by the man, but wouldn't admit to battering him.
Boner Candidate #3: FINDERS KEEPERS.
The Pasco County Sheriff's Office said it is looking for a man that it claims stole the agency-issued handgun that a plainclothes detective left in a Burger King bathroom Friday. When the detective went back into the bathroom to get the gun, it was gone, said sheriff's spokesman Kevin Doll. He did not identify the detective because of the ongoing investigation or release any other details about how the gun was left in the bathroom. The weapon likely was taken between 11:29 a.m. and 12:16 p.m., the Sheriff's Office said, from the Burger King at 6319 U.S. 19.
Download X96's App