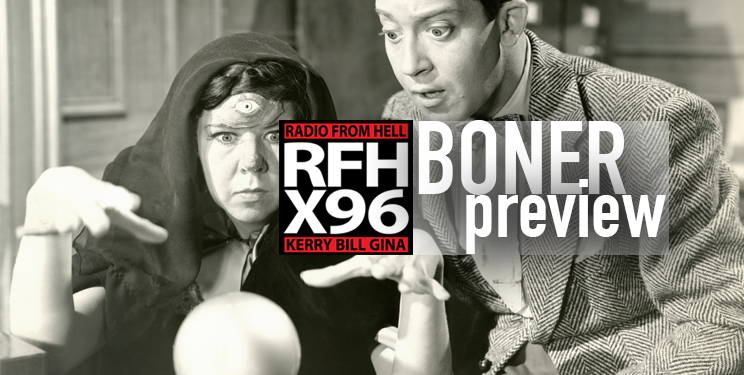 Boner Candidate #1: A SUCCESSFUL BUSINESS NEEDS TO ADVERTISE
A Clover man was arrested Wednesday after investigators saw an online ad offering marijuana. According to York County's Multi-jurisdictional Drug Enforcement Unit, James Kinley III, 27, posted an ad on Craigslist titled "Pot… I SELL WEED – $200." The ad not only went into detail about prices and locations where he would sell the drug, but also had Kinley's picture and phone number.
Boner Candidate #2: IT WAS A HIDE AND SEEK ACCIDENT.
Do your friends, family and/or significant other make fun of you when you're freaked out by odd sounds in the night? Show them this story. Brad Sapp thought he heard a mysterious voice whisper, "Get out of here," in the wee hours of Wednesday morning, when he was sorting cans at the redemption center he owns in Carroll, Iowa, the Daily Times Herald reports. "I honestly thought I was going crazy," Sapp told The Huffington Post, explaining that he looked all over for the source of the voice.
Boner Candidate #3: THIS IS AMERICA. WE SPEAK ENGLISH.
A frozen custard shop's "English only" policy is causing a heated controversy in Milwaukee. Ron Schneider, owner of Leon's Frozen Custard, says the policy he instituted for his employees is about efficiency, not racism. "Hey, c'mon! It is America. We've spoken English for a long, long time," Schneider told Fox6Now. "Any foreign language is going to be a problem. What I`m trying to avoid is when people come up here, get waited on in a different language because there happens to be an employee who speaks that language."
Boner Candidate #4: IT'S A BUBBLE GUN. IT SHOOTS DANGEROUS BUBBLES.
A 5-year-old in Colorado is in hot water for bringing a gun to school. A toy bubble gun. The girl's mother—Emma, no last name given—tells Fox 31 that she didn't know her daughter had stashed the plastic toy in her backpack. She says she was shocked when the school called and told her to pick the kindergartener up. "Could we have a warning?" she says. "It blows bubbles." But the school is standing its ground, saying in a statement that "despite the student's age and type of item, this suspension is consistent with our district policy," adding that other students have received one-day suspensions for similar infractions, such as packing Nerf guns.
Boner Candidate #5: SO MOST TEXANS ARE GAY?
Texas Republicans are worried about which bathrooms people use, but maybe they should be more concerned with hiring a proofreader. Due to an apparent grammatical error, the party's official platform — the Texas GOP's policy goals for the upcoming election — declares that more than half of the state is gay: Homosexuality is a chosen behavior that is contrary to the fundamental unchanging truths that has been ordained by God in the Bible, recognized by our nations founders, and shared by the majority of Texans.
Boner Candidate #6: LOCK 'EM UP!
Sen. Tom Cotton (R-Ark.) is criticizing efforts to reform America's criminal justice system, arguing on Thursday that the country actually has an "under-incarceration problem" — even though the U.S. has the world's largest prison population. Cotton gave a speech on criminal justice Thursday at the Hudson Institute, a conservative think tank in Washington, D.C. During his remarks, he argued that policy goals like reducing mandatory minimum sentences, restoring voting rights for felons and reducing barriers to employment for ex-offenders are misguided and "dangerous."
Download X96's App