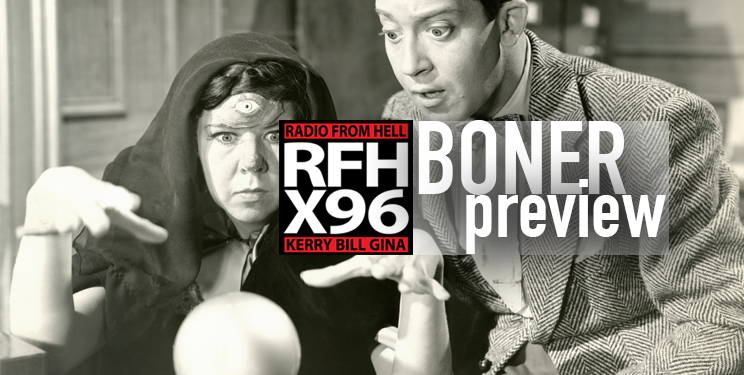 Boner Candidate #1: DON'T YOU GO TRYING TO HUG MY BOY FRIEND
€" A Sutton woman is facing charges after she allegedly ran two women down with her car after a fight over someone hugging her boyfriend. Police said the crash occurred on Third Street around 1:30 p.m. Wednesday. Witnesses told reporters that the driver was fighting with four women over someone hugging her boyfriend. One witness told Fox25 the hug was "nothing sexualized."
Boner Candidate #2: MA'AM YOU'LL NEED TO COVER THOSE IN THIS COURT
An audio recording of District Court Judge Peter Knight's exchange with Rhodus was obtained by local media outlets, including the Asheville Citizen-Times. "Ma'am, you need to cover up," Knight can be heard saying in the recording,which was also obtained by an ABC affiliate. "For you not to realize that is absolutely ridiculous. Step outside, and cover up right now. Stand up, and go, now."
Boner Candidate #3: AND JUST WHO PAID FOR THAT DIRT BIKE YOUNG MAN?
A Thief River Falls man has been charged after police say he intentionally sprayed lighter fluid at his son during a domestic dispute, causing the front of his sweatshirt to catch on fire. The incident was reported just before 3 a.m. Sunday, April 10, at a home on Center Street East in Thief River Falls. The caller said 45-year-old Michael Roy Nelson of Thief River Falls had attempted to start a tractor on fire and then started his son's sweatshirt on fire.
Boner Candidate #4: I HAD TO BUY SOMETHING TO EAT.
Robert Bentley, the most powerful breast man in Alabama, once had a state law enforcement helicopter deliver his wallet to him at his beach house after he accidentally left it at home, about 250 miles away. And why was the governor leaving the house in such a hurry in the first place? His wife, whom he was probably cheating on, was mad at him. The old ball and chain, am I right boys!!
Boner Candidate #5: PADDLE THE LITTLE TROUBLE MAKERS.
A Georgia elementary school principal insisted on paddling a five-year-old student — and told the boy's mother that if she tried to intervene he would be suspended and she would go to jail, the boy's mom said. Shana Marie Perez, of Covington, Ga., posted two videos on Facebook showing the Wednesday dispute at Jasper Primary School, southeast of Atlanta, along with her son's efforts to resist.
Boner Candidate #6: SELF-ABUSE AFFECTS EVERYBODY IN DIFFERENT WAYS
A Florida man accused of vandalizing a home told deputies that he had listened to too much music and masturbated too much, which caused him to feel like "going out and destroying stuff." Largo police officers responded to a home at 2066 N. Belcher Rd. around 2 p.m. on April 8 after someone reported seeing a man smashing a mailbox. When police arrived at the home, they say they found William Timothy Anderson Thomas, 25 on the property, shirtless and covered in dirt.
Download X96's App