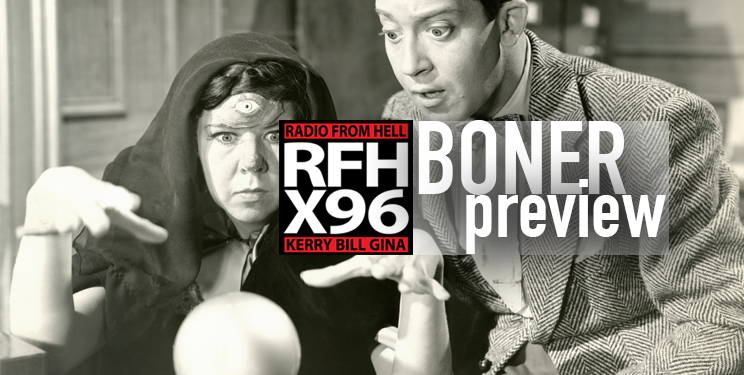 Boner Preview Candidate 1: STEP INTO MY OFFICE
Two area men are accused of dealing drugs out of a portable toilet in the parking lot of an adult video store.
Boner Preview Candidate #2: THE ULTIMATE SELFIE
A 43-year-old man has died after authorities say he accidentally shot himself in the face while taking selfies.
Boner Preview Candidate 3: WOW, GOV. SNYDER. YOU REALLY CARE.
Among the pathetic efforts by Gov. Rick Snyder to confront the horrific revelations about his administration's inability to deal with the Flint water crisis – including the hiring of two outside PR firms and the shakeup within his internal communications team – the announcement by Snyder earlier today may be the most tone-deaf response yet.
Boner Preview Candidate #4: ROBO CALLS FROM A WHITE SUPREMACIST 
Utahns with a home phone may receive a recorded call from a white nationalist supporting Donald Trump and slamming Mitt Romney.
Boner Preview Candidate #5: LET THEM DRINK LEAD.
The intellectual leader of the tea party movement in the Senate is secretly holding up a bill to help the residents of Flint, Michigan, who have been poisoned by their own water supply.
Boner Preview Candidate #6: THE PEOPLE HAVE SPOKEN
The newly elected chair of the Republican Party in the county that includes the Texas Capitol spent most of election night tweeting about former Gov. Rick Perry's sexual orientation and former President Bill Clinton's penis, and insisting that members of the Bush family should be in jail.
Download X96's App