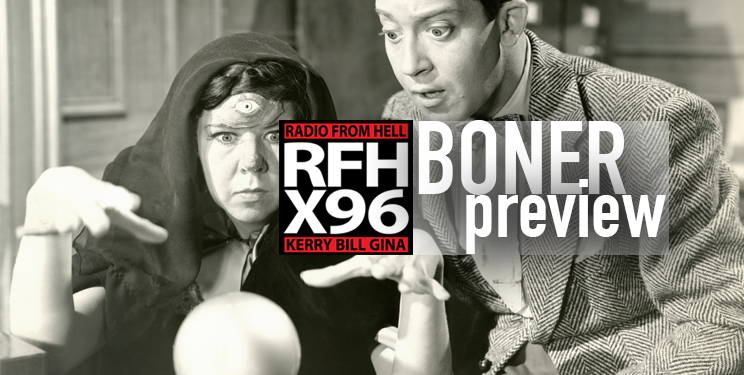 Boner Preview Candidate #1: THEY GROW UP SO FAST
This kid's birthday bash looked more like a bachelor party.
Boner Preview Candidate #2: A POTENTIALLY EXPLOSIVE TRAINING EXERCISE
Last week, the Washington Post reports, the CIA forgot that it had placed "explosive training material" under the hood of a Loudoun County, Virginia, school bus.
Boner Preview Candidate #3: POOR MISS KISS… LETS BLOW DARTS AT THE ASSHATS WHO HURT HER
Spanish Fork police say they have identified two men who allegedly wounded a cat with blow darts.
Boner Preview Candidate #4: HER CLUELESSNESS IS A BONER AND IT MAKES ME SAD
About two weeks after a grisly shooting in a Pittsburgh suburb, Wendy Bell, a local news anchor for WTAE-TV, wrote a public Facebook post that focused in part on finding hope and offering kindness.
Boner Preview Candidate #5: HE SHOULDN'T DO NOTHIN LIKE THAT IN AN OFFICE LIKE THAT
A nude photo the mayor of Hernando wanted to be kept private is now public, all because the woman he texted it to made it public.
Boner Preview Candidate #6: THEY WERE HAVING A GREAT SALE AT THE TIME
A man committed suicide Wednesday morning at a Target in Fontana, apparently with a self-inflicted knife wound to his torso, according to the Fontana Police Department.
Download X96's App