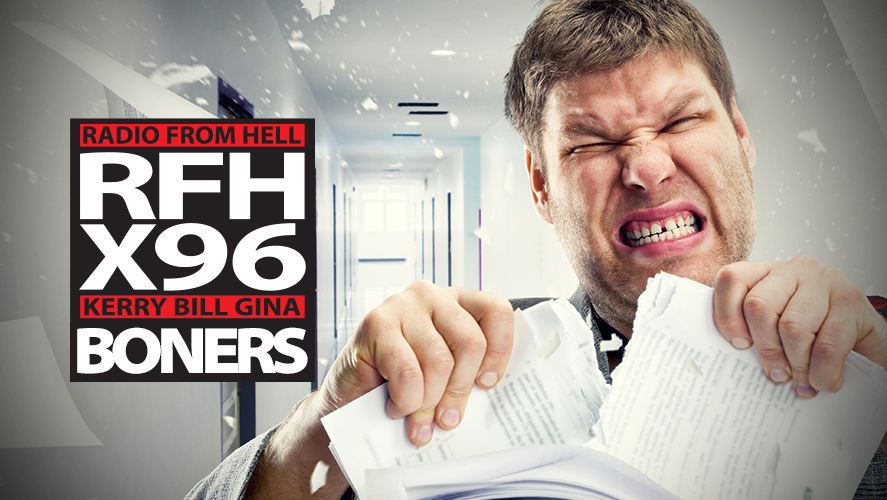 ROUND ONE
BONER CANDIDATE #1: WHEN I'M NOT TRAVELING IT'S MY GUN BAG
North Carolina Congressman Madison Cawthorn was stopped by TSA when they found an unloaded gun and a loaded magazine in his carry-on bag.
BONER CANDIDATE #2: SPORTING EVENTS ARE SO INSPIRING; SO FUN.
During a baseball game in Denver on Sunday, Miami Marlins player Lewis Brinson was harassed by a crowd member who was using racial slurs.
BONER CANDIDATE #3: GIMME MY WAFFLES
An elderly man was behind the wheel of a truck that drove into a crowded Waffle House on Sunday afternoon in Tampa.
ROUND TWO
BONER CANDIDATE #1: THIS WHOLE STORY IS SUSPICIOUS
An anonymous man posted a story on Reddit about his experience accidentally drinking candle wax in the middle of the night.
BONER CANDIDATE #2: THIS TRICK IS ALWAYS GOOD TO GET YOU OUT OF WORK.
A woman in Park City had her father call police to report a bomb threat at her place of work so she could leave early.
BONER CANDIDATE #3: MY QUESTION IS; ARE THE BUGS GONE?
A Michigan women is recovering from second-degree burns after attempting to kill bed bugs by setting her car, and ultimately herself, on fire.