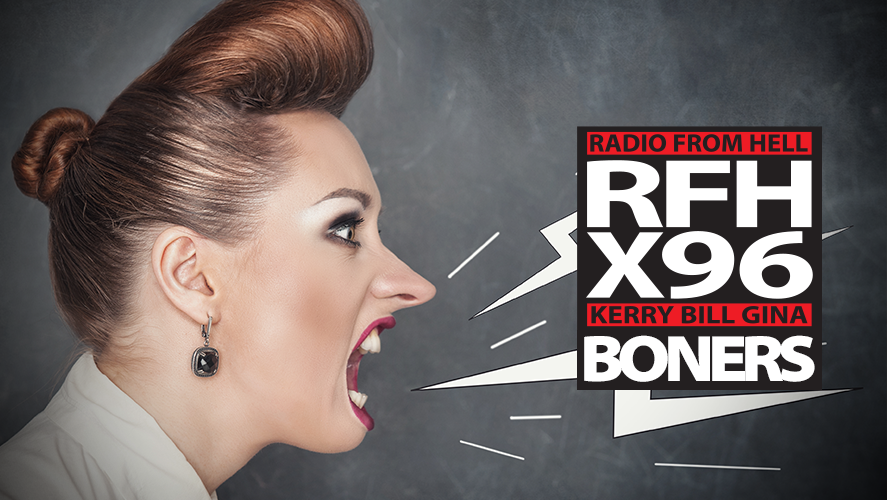 ROUND ONE
BONER CANDIDATE #1: REP. CHRISTIANSEN… YOU KNOW WHAT THEY SAY ABOUT OPINIONS?
Christiansen attended Mike Lindell's symposium to seek out proof that the 2020 election was stolen.
BONER CANDIDATE #2: I THINK THIS SHOULD BE THE END OF BAR RESCUE.
During an interview on Fox News, Jon Taffer shared his opinion that unemployment benefits for the service industry should be cut.
BONER CANDIDATE #3: HE WENT TO ALL THAT TROUBLE TO STEAL AND THEN WASTED THE MONEY.
A man in Florida embezzled $12.8 million from the nonprofit he worked for and spent most of the money on an adult website.
ROUND TWO
BONER CANDIDATE #1: TAKING BETS ON HOW LONG BEFORE SOMEONE VANDALIZES THIS.
A church in Midvale dedicated a new statue after their old one was vandalized almost a year ago.
BONER CANDIDATE #2: MOST PEOPLE DON'T DESERVE TO GO TO ZION NATIONAL PARK.
After a deer died in Zion last month, staff found multiple pieces of trash in the deer's stomach that it was unable to digest.
BONER CANDIDATE #3: HEY HONEY. WOULD YOU LIKE TO DRIVE THIS THING?
After multiple videos were posted on social media, an MTA train conductor was caught letting his girlfriend operate the train.
Download X96's App