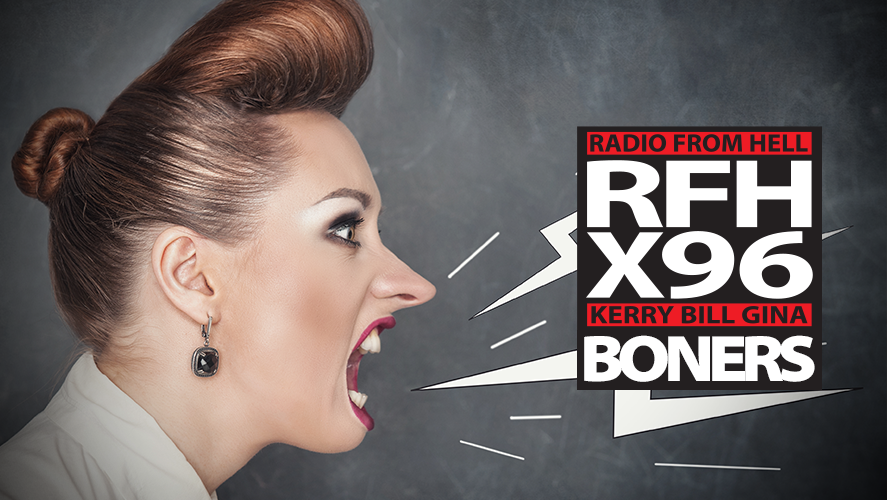 ROUND ONE
Boner Candidate #1: LET'S KEEP THIS GUY OFF THE STREET
A DUI arrest after reported road rage led to the discovery of multiple weapons in the drunk driver's car.
Boner Candidate #2: WE DON'T WANT TO KNOW ABOUT YOUR JUNK GUYS
Pete Davidson and Machine Gun Kelly stripped down to their underwear during an Instagram live where they talked about their junk a lot more then anyone needed to hear.
Boner Candidate #3: TMI JERRY. TMI
Owner of the Dallas Cowboys, Jerry Jones, alluded to the idea that he watches his Sunday games completely naked. in an interview he said: "Well, I've watched them in everything that you have or without everything that you have on as far as dress is concerned,"
ROUND TWO
Boner Candidate #1: GIVE THAT DAMN AWARD BACK!
The first place winner of the Yorktown Lighted Boat Parade had it's award removed because of it's lights that say "Lets Go Brandon," and "FJB."
Boner Candidate #2: HOW DID YOU KNOW IT WAS ME?
A woman was arrested after she began to smoke marijuana on Facebook Live.
Boner Candidate #3: OBVIOUSLY YOU ARE TRYING TO GAME THE SYSTEM LADY.
An RFH listener expressed to Bill just how difficult it is to survive on Utah's stingy welfare. Rent has gone up in price, student loans are draining and she was denied assistance because making 17k a year as a single mom is "well above" the limit.
via Bill's email
Download X96's App