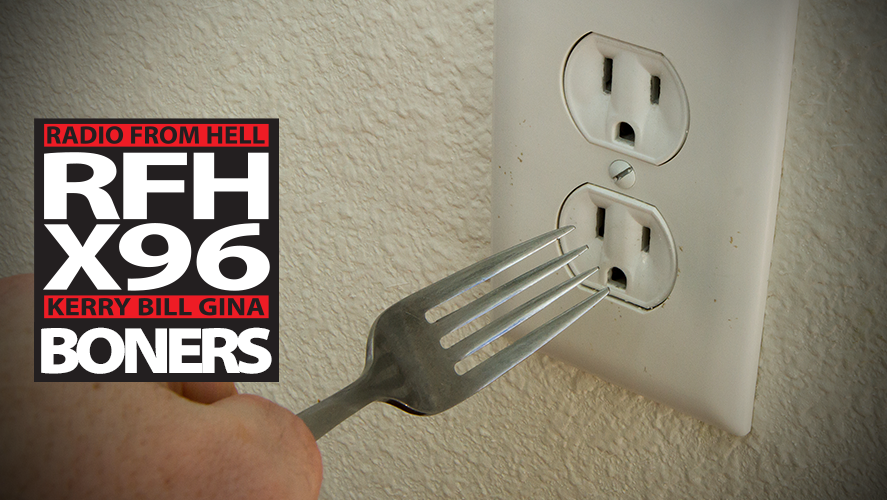 ROUND ONE
Boner Candidate #1: WILL YOU BE REPRESENTING YOURSELF COUNSELOR?
A lawyer from Florida was arrested for stripping naked at a bar.
Boner Candidate #2: WE DON'T DISCRIMINATE AGAINS PEOPLE BASED ON RELIGION ANYMORE.
An advancing resolution in the legislature would attempt to put an end to religious discrimination in sports my allowing athletes to wear traditional clothing as apart of their uniforms.
Boner Candidate #3: I SEEN PART OF HER PREGNANT BELLY COME RIGHT OFF!
A former official from Georgia was enjoying her paid maternity leave before people found out she was faking her pregnancy the whole time.
ROUND TWO
Boner Candidate #1: I'M VERY INTERESTED IN TIGERS.
A Boston college student attempted to enter a cage of tigers at the Boston Zoo because he was 'very interested in tigers.'
Boner Candidate #2: I WAS JUST MAKING A DOCUMENTARY.
A man from St. George was arrested for filming other men in the bathroom.
Boner Candidate #3: I THINK THAT FISH HOUSE IS FOLLOWING US.
An ice finishing accident in Minnesota resulted in a man driving off with his friend stuck in the fish house that he forgot to disconnect.
Download X96's App