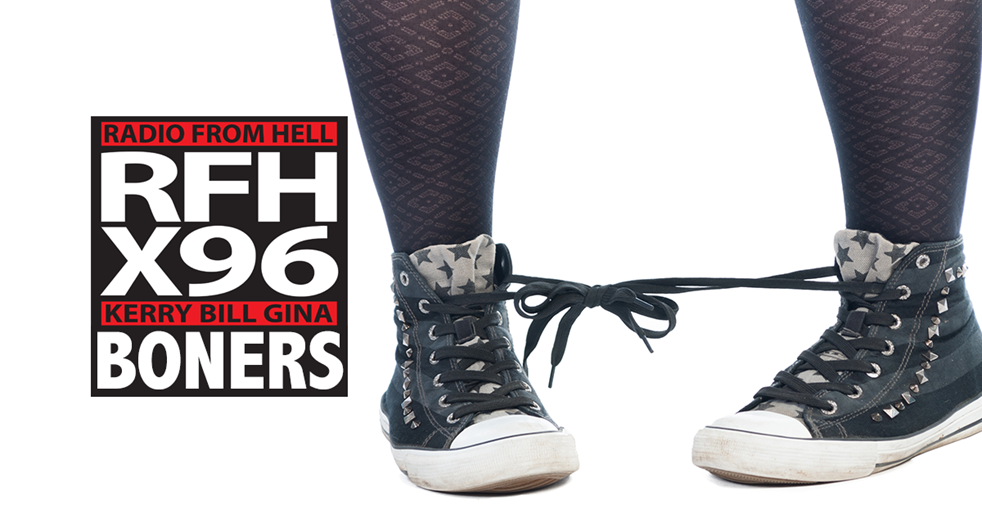 Round One
Boner Candidate #1: WELL, NOW YOUR LIFE IS LESS VALUABLE.
The former supreme court justice Jonathan Sumption has been criticised for telling a woman with stage 4 cancer that her life was "less valuable" during a televised discussion of the costs of coronavirus lockdowns. Appearing on the BBC One show The Big Questions on Sunday to discuss the question of whether lockdown was "punishing too many for the greater good", Lord Sumption, one of the most prominent anti-lockdown campaigners, said he did not accept that "all lives are of equal value". The former justice, who served on the supreme court until 2018, said he believed his children's and grandchildren's lives were "worth more because they've got a lot more of it ahead". Responding to Sumption's remarks, Deborah James, who has stage 4 metastatic bowel cancer and hosts the BBC's You, Me and the Big C podcast, said: "With all due respect, I am the person who you say their life is not valuable." Sumption then interrupted James, saying: "I didn't say your life was not valuable, I said it was less valuable." James continued: "Who are you to put a value on life? In my view, and I think in many others, life is sacred and I don't think we should make those judgment calls. All life is worth saving regardless of what life it is people are living.
Boner Candidate #2: I WAS LOST. AND I DIDN'T MEAN TO BRING A GUN.
Wesley Allen Beeler, 31, of Front Royal drove his Ford F-150 up to a checkpoint on E Street, northeast of the Capitol, where he was met by Capitol Police officers, according to the court documents. The area is one of many under complete lockdown following the Jan. 6 breach of the Capitol and ahead of the Jan. 20 inauguration. Beeler was arrested on charges of carrying a pistol without a license, possession of an unregistered firearm and possession of unregistered ammunition, a Capitol Police spokesperson said. At a hearing on Saturday afternoon, the U.S. attorney's office for the District asked a judge to issue a stay-away order. Beeler was released on personal recognizance, which prosecutors did not object to, even when the judge asked three times whether the government wished him to be held ahead of trial.
Boner Candidate #3: IF YOU ARE DUMB ENOUGH TO BELIEVE THIS, YOU SHOULDN'T BE RUNNING THE RISK OF PROCREATING ANYWAY
Given how common premature ejaculation is, it's no wonder so-called internet cures, promising to eliminate PE, abound. One of these is rubbing toothpaste on your penis. Some YouTube videos and junk-scientific blogs show that toothpaste can help maintain erections for 30 minutes. If you think you have nothing to lose by trying it, let us say right up front that rubbing toothpaste on your penis will not cure premature ejaculation. It also won't cure erectile dysfunction, another internet claim. The ingredients in toothpaste can't impact orgasm or staying power. In fact, rubbing toothpaste on genitalia can be harmful, and should not be tried. In addition to debunking this myth, in this article we'll explain why rubbing toothpaste on your penis may be dangerous. We'll also provide real solutions for the very common problem of premature ejaculation. According to urologist, Paul C. Thur, MD, putting toothpaste on genitalia is not without risk. "If it did nothing, fine, there'd be no risk in trying it. But toothpaste has chemicals, bleach, and oils, such as peppermint oil, that are caustic and can burn sensitive skin.
Round Two
Boner Candidate #1: HE WAS WEARING A 'DON'T DO DRUGS' T-SHIRT. SO, OF COURSE…
Williston, ND — A North Dakota man on probation for narcotics possession was wearing a "Don't Do Drugs" T-shirt when he was arrested for methamphetamine possession. 40-year-old Esequiel Robles was collared following a traffic stop in Williston. According to a probable cause affidavit filed in District Court, a search of his vehicle turned up a baggie containing meth and a spoon with meth residue. Charged with narcotics possession and possession of drug paraphernalia, Robles was booked into the Williams County jail. Robles was convicted in late-2019 for meth possession and was sentenced to three years in prison and placed on two years' probation upon his departure from custody. He is scheduled for a bond hearing on January 20th and a preliminary hearing on February 17th.
Boner Candidate #2: COCAINE HIPPOS MUST BE STOPPED.
Scientists say Colombia must cull its so-called "cocaine hippos" that roam the Magdalena river basin as they are breeding voraciously and are an increasing menace. The marshlands of Colombia have been home to these giant mammals since they were illegally imported in the late 1980s by the notorious drug lord, Pablo Escobar. When he was shot dead in 1993, the Colombian government took control of his extravagant estate, including his personal zoo. Most of the animals were shipped away, but four hippos were left to fend for themselves in a pond, and now there are dozens of them living in the wild. Although nobody knows exactly how many there are, estimates put the total number between 80 and 100, making them the largest invasive species on the planet. Scientists forecast that the number of hippos will swell to almost 1,500 by 2040. They conclude, that at that point, environmental impacts will be irreversible and numbers impossible to control. "Nobody likes the idea of shooting a hippo, but we have to accept that no other strategy is going to work," ecologist Nataly Castelblanco-Martínez told The Telegraph.
Boner Candidate #3: I THOUGHT IT WAS CANDY.
ENGLAND — A woman from England says she mistook a small box of firework poppers for popping candy. When she tried to eat a handful of the poppers, she reportedly suffered burns to her mouth. Lisa Boothroyd says she bought a box of Fun Snaps from a local store, where it was stored near various candy items, Southwest News Service (SWNS) reports. According to her, the product's placement in the store and the design of the box led her to believe that the Fun Snaps were candies. Instead, she had actually bought a box of novelty noisemakers. "I remember the moment I crunched down on a handful of the 'sweets' — and instantly felt explosions in my mouth," Boothroyd said. "I felt a burning pain straight away. I'm still in agony and nearly lost a tooth after it cracked from the explosion." According to SWNS, Boothroyd suffered chemical burns to her lips and gums and also cracked one of her teeth. Fortunately, she says she didn't lose any teeth
Download X96's App