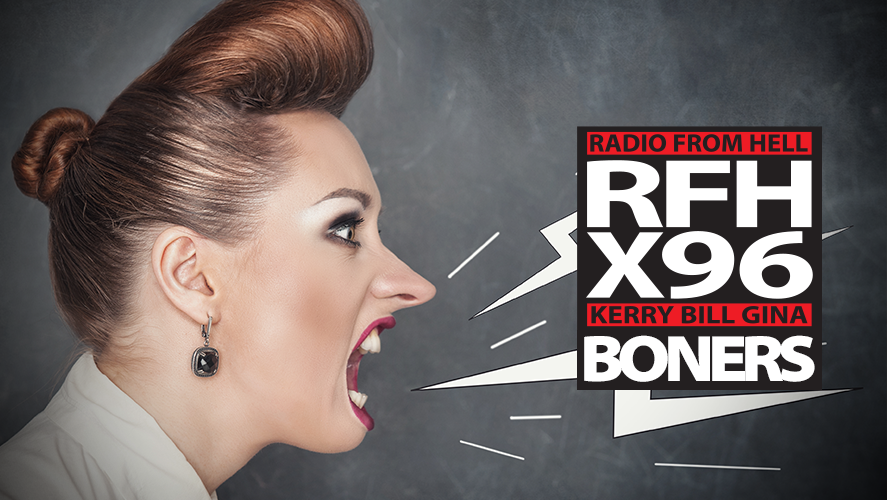 ROUND ONE
Boner Candidate #1: WEARING A MASK IS JUST LIKE HAVING TO HIDE IN AN ATTIC SO YOU DON'T GET GASSED TO DEATH.
On Sunday, during a rally against vaccine mandates in Washington D.C., JFK Jr. said that Anne Frank was in a better situation when she was hiding from the Nazi's.
Boner Candidate #2: THAT'S AN OVER-REACTION.
After a Florida woman was arrested for driving the wrong way on the interstate, she set her car on fire.
Boner Candidate #3: A SALT LAKE COUNCILMAN MAKING US PROUD.
ROUND TWO
Boner Candidate #1: WHEN TUCKER CARLSON SAYS "JUMP" UTAH SAYS "HOW HIGH?"
On Friday, the Utah Department of Health announced that it is eliminating race and sex factors in determining who gets the limited monoclonal antibody treatment for COVID.
Boner Candidate #2: IS THERE AN INSENSITIVE SLUR THIS GUY HASN'T MADE?
Utah's judicial policymakers voted to remove commissioner T.R. Morgan from the bench after it was revealed that he had harassed a clerk using terms like "homos" and "heifers" to refer to people.
Boner Candidate #3: HEY, THANKS FOR THE KIDNEY…NOW GET OUT.
In a viral TikTok video, a woman explains that her boyfriend broke up with her after she had recently donated her kidney to him.