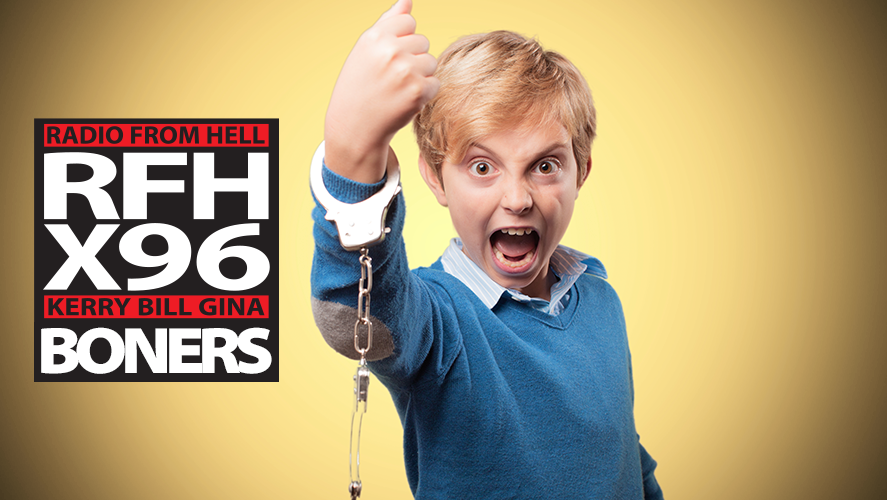 ROUND ONE
Boner Candidate #1: CITIZENS OF NEW YORK. IF YOU HAVE COME INTO CONTACT WITH THIS WOMAN PLEASE GET TESTED.
The NYC Mayor's office is telling people to get tested if they have come into contact with Sarah Palin after she tested positive for COVID and was later spotted eating out in restaurants.
Boner Candidate #2: THE ROYAL FORMERLY KNOWN AS PRINCE.
The former Prince Andrew brought up 'consent' and 'unclean hands' as defense in Virginia Giuffre's lawsuit against him.
Boner Candidate #3: HE'S NOT IN JAIL, HE'S HOME WITH HIS WIFE.
The wife of former Arizona prisons Director Charles Ryan reported that Ryan had drank "half of a large bottle of tequila" before pointing a gun at Tempe police during a standoff at his home.
ROUND TWO
Boner Candidate #1: THIS WILL BE A GREAT SELFIEeeeeeeeeeeee!
Police sent a rescue helicopter to Flatiron Summit near Phoenix after a friend reported that Richard Jacobson had fallen 400-700 feet when he lost his footing trying to take a selfie near the edge of a cliff.
Boner Candidate #2: I DEALT WITH THAT COVID STUFF. LET'S MOVE ON.
On Wednesday, Senate President Stuart Adams refused to answer questions about COVID protocols saying, "we have other issues that I'd like to focus on and some of those are tax cuts".
Boner Candidate #3: I'D SAY HE'S BEEN A PRETY DAMN GOOD DRIVER FOR THE PAST 72 YEARS.
Police in the UK pulled over a man who admitted to never having a driving license and had been driving since he was 12 years old.
Download X96's App