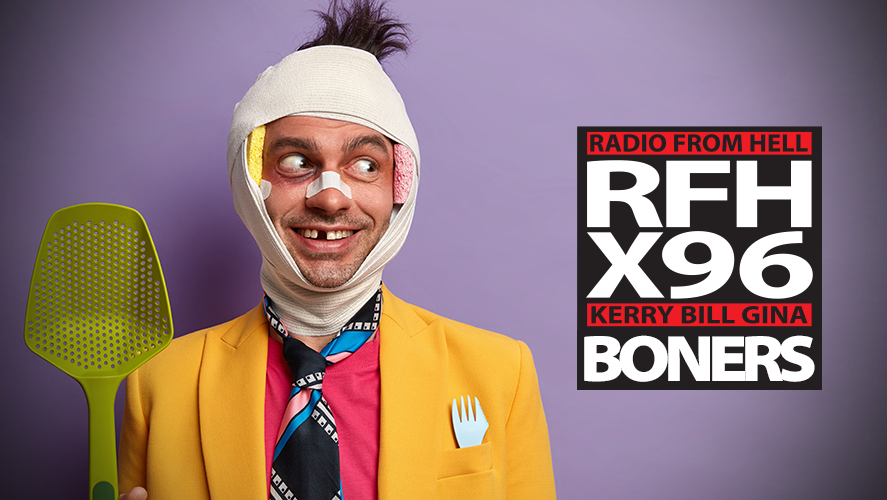 ROUND ONE
Boner Candidate #1: DEAD NAMING CAITLYN
After appearing at the Conservative Political Action Conference, Caitlyn Jenner was harassed by a transphobic troll who kept referring to her by her former name. An act called 'dead-naming.'
Boner Candidate #2: WHAT DID THAT RESTAURANT EVER DO TO YOU?
Another restaurant in Salt Lake City was vandalized for being Asian-owned. The window had anti-Asian slurs etched into it, which couldn't be fixed due to the financial setback during the pandemic.
Boner Candidate #3: THANK GOD FOR DUCT TAPE
An hour into an already 3 hour late flight erupted into chaos after a woman having a mental breakdown was banging against the exit door demanding to get off the plane. Flight attendants had to duct tape her down into her seat for the reminder of the flight.
ROUND TWO
Boner Candidate #1: SPORTS… GOOD FOR EVERYONE
3 black members of England's national football team were berated with racist comments and hate online after the team had missed penalty kicks in a match against Italy during the European Championship shootout.
Boner Candidate #2: I DON'T THINK HE UNDERSTANDS FISHING
A fisherman in Missouri is lucky to be alive after accidently shooting himself in his chest during a fishing accident where he was messing around with his .357 magnum.
Boner Candidate #3: DID NO ONE THINK THIS WAS SOMEHOW WRONG?
California's decades long eugenics program sterilized over 20,000 people, forcibly preventing them from having children between 1909 and 1979. The victims were disabled, people of color, or just poor. 88 year old Leonard Bisel recounts being forcibly sterilized at the age of 15 where he was threatened to be locked up and used for hard labor unless he submit. During the procedure, Mr. Bisel woke up and expressed his pain when the doctor simply told him to 'shut up.' None of the procedures required consent from patients, many of which were only 11.
Download X96's App