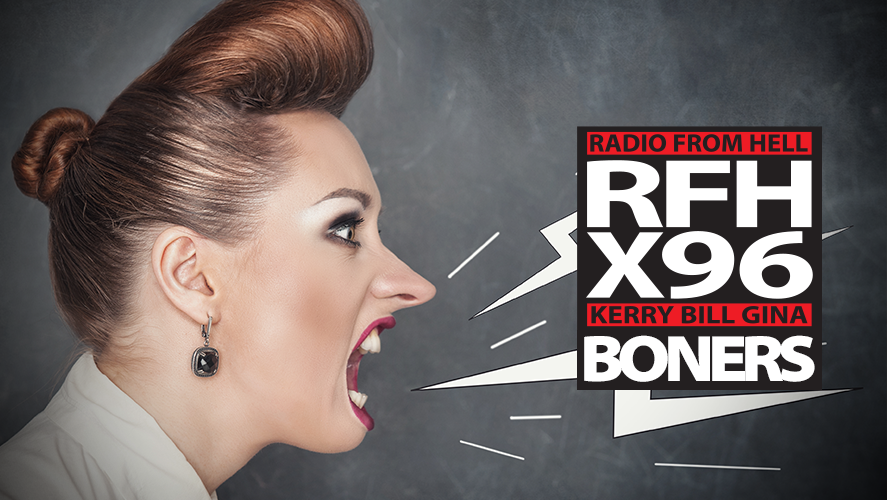 ROUND ONE
Boner Candidate #1: CHINEE…'ER, I MEAN JAPANE…WHO ARE YOU PEOPLE?
Thomas Bach, president of Japan's International Olympic Committee recently added to his already sub-par image by accidently referring to Japanese people, as Chinese people. During his appearance last week, Bach said: "Our common target is safe and secure games for everybody; for the athletes, for all the delegations, and most importantly also for the Chinese people — Japanese people."
Boner Candidate #2: I'M WONDERING IF THE PATIENT WHO GOT THE NEW KIDNEY EVEN NEEDED IT.
Two hospital employees at a Cleveland hospital have been placed on administrative leave after mistakenly transplanting a kidney into the wrong patient. Thankfully, the patient receiving the kidney is compatible, and should recover.
Boner Candidate #3: I LIKED THE FUNNY MONKEY.
An event to promote children's reading in England is getting an incredible amount of backlash for featuring a man dressed as a tie-dyed, bare-bottomed monkey with a fake penis.
ROUND TWO
Boner Candidate #1: LEGGO MY GLOCK. GUNS ARE FUN. SHOOTING IS FUN.
A Utah company recently started selling firearms modifications which turn the weapons into playful Lego guns, one of which is called the 'Block 19.' The companies website stated that, in addition to having the God-given right to bare arms, the website said: "We have been building guns out of blocks for the last 30 years and wanted to flip the script to aggravate Mom." The goal behind what looks like a sit-com children's toy is as the website stated: "one small way to break the rhetoric from Anti-Gun folks and draw attention to the fact that the shooting sports are SUPER FUN!"
Boner Candidate #2: I KNOW WHAT! LET'S BOMB 'EM!
Fox News featured a segment about growing unrest in Cuba where many in the population are rising against communist government. Mayor of Miami, Francis Suarez made an appearance where he mentioned that military options should be explored. Suarez went on to compare the situation to the history of U.S. airstrikes against terrorist threats, after being interrupted by Martha MacCallum who asked if he was suggesting air strikes as a solution. Suarez simply replied by re-stating that it's just one of the options the military could explore.
Boner Candidate #3: I WAS GIVING A PATIENT A CHOICE.
Utah pharmacist, Bruce F. Whatcott gave a patient a fake vaccine card after sharing mis-information about the potential effects of the vaccine. The patient was hesitant to get the vaccine, but required one for their job which included travel. After admitting to his actions, Whatcott said he was giving the patient a choice.
Download X96's App