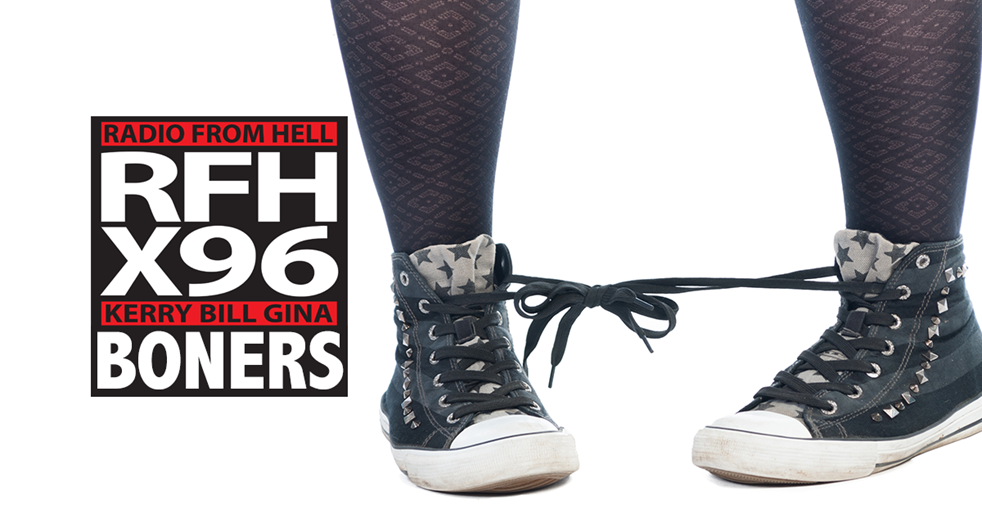 ROUND ONE
Boner Candidate #1: HOW DO YOU DARE SUPPORT THE GAYS PROFESSOR?
Since a Brigham Young University professor went viral for saying during a class lecture that it would be "a blessing" to allow gay students to date at the conservative school, he and his family have been receiving death threats. Jim Brau, who teaches in BYU's finance program, wrote in a letter to his students this month that he's been targeted over his comments, particularly by "alt-right online groups." And because of the threats to attack his wife and kids, he added, he is "no longer comfortable" posting his class discussions online. "No other business pre-req class that I am aware of does YouTube, so now we will be consistent with all of them," he noted in the brief message. "Thank you for your understanding." Last month, BYU removed the section from its Honor Code on "homosexual behavior." When the change became public, many on campus were confused and questioned what it meant. Brau knew his class would be thinking about it, he said in the video, so he called the Honor Code Office for clarification and told the staff there that he intended to talk about their response with his 1,200 students. On Feb. 20, he told his class that he had asked the office: "Can you date and be gay at BYU?" The staffer there responded, Brau said, noting, "The Honor Code no longer prohibits that." Read More
Boner Candidate #2: I HAD A LITTLE SAKE.
Alex Jones, notorious conspiracy theorist, radio host and founder of right-wing site Infowars, was arrested and charged with driving while intoxicated early Tuesday morning in Travis County, Texas, officials said. Jones, 46, was booked at 12:37 a.m. on March 10 at the Travis County Jail in Austin on the DWI charge, which is a Class B misdemeanor offense, said Kristen Dark, public information officer for the Travis County Sheriff's Office. Under Texas law, a Class B misdemeanor is punishable by a fine of up to $2,000, a jail sentence of up to 180 days or a combination of both. Jones' bail was set at $3,000 and he was released on bond at 4:11 a.m., Dark said. Jones and Infowars have been banned by multiple online platforms including YouTube, Twitter, Facebook, Apple and Spotify for violating policies on hate speech and harassment. He also hosts "The Alex Jones Show" on the Genesis Communications Network across the United States and online. Among other things, Jones has claimed the 2012 mass shooting at Sandy Hook Elementary School in Connecticut — which killed 20 children and six adults — was a "giant hoax" perpetrated by "crisis actors"; said that NFL players protesting during the national anthem were "kneeling to white genocide"; accused the U.S. government of being behind the 9/11 attacks; attacked transgender and Muslim people; and called David Hogg, a survivor of the Parkland, Fla., high-school shooting, a Nazi. Read More
Boner Candidate #3: IT GOES A LITTLE LESS TOO FAR
Utah's six female senators — Republican and Democratic — left the chamber in protest Tuesday, refusing to vote on a bill that requires women to undergo an ultrasound and be presented with video and audio of their developing fetus before terminating a pregnancy. Spanish Fork Republican Sen. Deidre Henderson successfully amended the bill to prohibit the use of transvaginal ultrasounds under the bill, a more invasive procedure than transabdominal ultrasounds. But while the bill went too far before the amendment, she said, the amendment resulted in the bill going "a little less too far." Henderson and the other female senators, which included one other Republican, spoke in favor of the amendment and then exited the chamber as their names were called for a final vote on the bill, HB364. "It wasn't planned, but a spontaneous decision to put an exclamation mark on our concerns about the invasive nature of that bill," Henderson said. "I am very pro-life, and always vote for pro-life bills. But I'm concerned that we are overstepping with government mandates of medically unnecessary procedures." Sen. Luz Escamilla, D-Salt Lake City, tweeted out, "Love my sisters in the Senate," alongside an image of the six women hugging. The male members of the Senate voted 16-7 in favor of the bill, with five Republicans joining the male members of the minority party in opposing the legislation. Read More
ROUND TWO
Boner Candidate #1: HE IS VITAL TO THE TEAM
The Utah County Attorney declined to prosecute a Brigham Young University football who was arrested on suspicion of driving under the influence in February. Utah County Attorney David Leavitt cited a "lack of admissible evidence" as a reason for declining to file charges against 21-year-old Chaz Ah You.  Ah You was arrested following a field sobriety test after an officer pulled him over for allegedly speeding and driving recklessly. "Every case is unique. Every case has its own facts. I lean on the experience of my screening team to wisely balance the evidence with the rights of the accused, and the State's ability to be effective at trial. In this case, there is a lack of admissible evidence. Justice would not be served in this matter. This has nothing to do with who he is or where he attends school. My job is to safeguard the rights of all in a potential criminal matter and direct my attention to the law and the facts," said Leavitt in a statement Tuesday. Read More
Boner Candidate #2: FUNERAL THIEF
Money donated to a grieving family was stolen during a funeral in Preston, Idaho. According to the Preston City Police Department, the services were held at the church house near 200 N. 200 W. on Friday, March 6 and Saturday, March 7. During the services, an envelope and condolence cards were stolen. A large sum of money that was donated to the family was inside in the cards. Police are asking anyone who might have seen someone take the envelopes to contact them. Police are also asking funeral attendees who might have donated money to either cancel the check or get information about where the check was cashed. Anyone with information regarding the case is asked to contact the Preston City Police Department at 208-852-2433. Read More
Boner Candidate #3: WE'RE MAKING THEM INTO LITTLE HINDUS
Across Alabama, yoga is freely taught at dozens of studios, in Christian churches and inside prisons. But for nearly three decades, it has been illegal to teach yoga — a combination of breathing exercises and stretches with connections to Hinduism and Buddhism — inside the state's public school classrooms, with detractors warning it would amount to a tacit endorsement of a "non-Christian" belief. That could soon change if lawmakers have their way. One proposal, scheduled for debate in the State House on Tuesday, would allow teachers to guide students during school hours through various stretches. The legislation would permit students to stretch themselves into Child's Pose or Downward Facing Dog, among other moves. Still off-limits, though: chants, mantras and "Namaste," which essentially means "I bow to you." "I think a lot of minds have shifted," said Representative Jeremy Gray, the state lawmaker who introduced the proposal, referring to his colleagues' willingness to reconsider their opinions on yoga. (He practices it routinely and has taught it.) "They didn't really understand it," he added, "and now they understand it more. Their mothers do it. Their wives do it. It really resonated with them — 'It can't be bad if my wife does it.'" Read More
Download X96's App