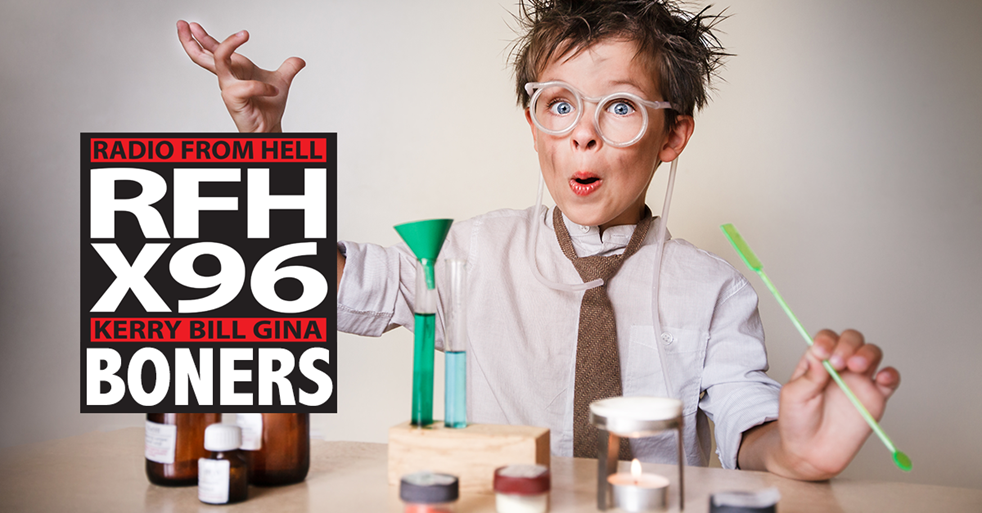 Round One
Boner Candidate #1: SEE WHO YOU ALMOST HAD FOR GOV. FLORIDA?
Florida gubernatorial candidate turned CNN political commentator Andrew Gillum was found in an inebriated state in a Miami Beach hotel room early Friday where cops also found baggies of crystal meth, according to the Miami New Times. Gillum, a Democrat who lost to Gov. Ron DeSantis in 2018, was found inside a room at the Mondrian South Beach hotel "under the influence of an unknown substance," according to a police report obtained by the news outlet. Miami Beach cops said Aldo Mejias, 56, called them to the posh hotel just after midnight Friday about another man who appeared to be in cardiac arrest. When police arrived, Miami Beach Fire Rescue was treating Travis Dyson, 30, for a possible drug overdose. He was in stable condition, but was taken to the hospital for further treatment, NBC's Orlando affiliate WESH reported. Mejias told officers he had booked a room for the night and had met Dyson later in the day. Mejias said he got to the hotel shortly after 11 p.m. and found Dyson and Gillum inside the room under the influence of an unknown substance. Dyson opened the hotel room door for him and then promptly collapsed on the bed, while Gillum was vomiting in the bathroom, authorities said, according to the news outlets, citing police reports Mejias saw that Dyson was having trouble breathing and also started vomiting on the bed, so he called 911 and started CPR. Officials tried to speak to Gillum, but he was too inebriated to respond, cops said.
Boner Candidate #2: HE WAS ONLY TRYING TO HELP
A man was taken into custody after he walked into a Las Vegas Walmart on Sunday wearing a hazmat suit and sprayed an unknown liquid throughout the store amid coronavirus fears, police said. At least 13 people came in contact with the substance during a time as shoppers stocked up on supplies to hunker down because of the virus. Police arrived at the scene around 8 p.m. and were able to locate the man with help from a shopper who followed the suspect out of the store and got a license plate number. "He had some clear liquid in it with the painter's tape, something written on it," said witness Zandra Calma, according to the 8NewsNow. "He was just spraying unnecessary things and peoples' person spaces, on conveyor belts, and worst of all, by the fresh foods." Authorities said individuals were given white blankets outside the store to comfort them and keep them warm amid cold weather in the area.
Boner Candidate #3: TOM HANKS IS CULTURALLY INSENSITIVE
Quarantined Tom Hanks has sparked a light-hearted debate after sharing a picture of Vegemite on toast while thanking his coronavirus isolation "helpers". The much-loved actor – who announced earlier this week that he has the coronavirus, alongside his wife Rita Wilson – is currently in isolation in Australia. Posting from his quarantine today, Hanks tweeted: "Thanks to the Helpers. Let's take care of ourselves and each other. Hanx." Alongside this statement, he posted a photo of stuffed kangaroo and koala holding the Australian flag, as well as a piece of toast thickly spread with Australian staple Vegemite. But the picture quickly sparked a debate on social media over how much Vegemite he should be using – with some questioning how he could eat the product at all. Some chastised Hanks, saying he should have used a gentle "scrape" of the brown paste. One wrote: "Tom. What are you doing? No Australian puts that much vegemite on their toast." Another said: "Tom, I mean this with all the respect and love in the world, but that is too much Vegemite." One person added: "Australians everywhere having a nervous breakdown over this vegemite ratio."
Round Two
Boner Candidate #1: IT'S OUR HOUSE AND WE CAN DO WHAT WE WANT
Not all rainbows are a welcome sight in Florida neighborhood. A half-a-million-dollar house in an upscale Naples community has been haphazardly smeared with a multicolored paint job after a father and son butted heads over the property. And locals aren't beaming about it. Dennis Liebman sued his son and co-owner Jeffrey Liebman to divide the house and force a sale after he missed three mortgage payments. They battled it out in court until a judge finally ordered Jeffrey to cooperate with the sale in July. That's when things turned ugly — and colorful. Jeffrey refused the judge's orders and wouldn't allow real estate agents to conduct any showings. Then he went on a rainbow rampage. Neighbors told the Naples Daily News they started seeing Jeffrey spray-painting the 2,517-square-foot house at located at 6913 Il Regalo Circle in splashes of bright hues: red, orange, yellow, pink and purple. Everything was eventually covered, from the facade to the windows to the mailbox — and even a palm tree on the lawn. The house is part of an intimate lakefront community called Il Regalo that has less than 40 homes. The late-night painting bouts and their results shocked neighbors and drew attention from code enforcement officials, local police and the media.
Boner Candidate #2: KID ROCK…CORONAVIRUS CREEP.
We did it, Detroit. We ran #MAGA-loving rebel rap-rocker Kid Rock out of his home state — and it wasn't easy. First, he began selling off his properties, including his sprawling 5,600-square-foot estate in Macomb County and his home along the Detroit River, where he was neighbors with the Manoogian Mansion. Then came the closure of Kid Rock's Made in Detroit restaurant, which the "Bawitdaba" singer, er, performer, opened inside Little Caesars Arena — a venue he christened, er, stained with six back-to-back shows, all of which were met with protest and even earned Kid a Metro Times cover story in an attempt to understand his politics… because, oh yeah, during that time he was teasing a run for Senate, going as far as to deliver a hateful and bombastic stump speech. The dude even sold "Kid Rock for Senate" merch on his website like a real asshole. And yeah, he had real supporters, because of course he did. Now, it appears that Kid Rock and all of his "Rock 'n' Roll Jesus" idolatry is someone else's problem: the kind citizens of Nashville, Tennessee, where he lives in a camouflaged luxury trailer and co-owns Kid Rock's Big Ass Honky Tonk & Rock & Roll Steakhouse, which was the scene of a November 2019 incident in which he went on a drunken tirade aimed at the ladies of daytime television: Oprah, Joy Behar, and Kathie Lee Gifford.
Boner Candidate #3: COUGHING ON A COP
Coronavirus seems to have folks thinking they can do as they please — one LAPD officer claims he experienced it firsthand with a rogue, and possibly contagious, car parker. Law enforcement sources tell TMZ … a cop in L.A. came across a woman this weekend whom he says was parked in a handicap spot without a proper placard, and when he approached her over the violation … we're told things turned sickly. Our sources say the woman almost instantly became combative with the officer, threatening to cough on him and give him coronavirus … something she claimed she'd contracted. Well, that didn't deter the cop … we're told he arrested her for felony criminal threats. Unclear if the woman actually had COVID-19, but in any case … we're told the officer gloved up for the bust and washed up after. As for whether the criminal threat charge will stick, that's also hard to say for sure — as we're told something like that is considered a wobbler — meaning if she's eventually charged, the D.A. has the option to leave it a felony, or reduce to a misdemeanor. Nonetheless, it's pretty crazy that an alleged parking violation escalated to a viral face-off. Crazy times, indeed.
Download X96's App