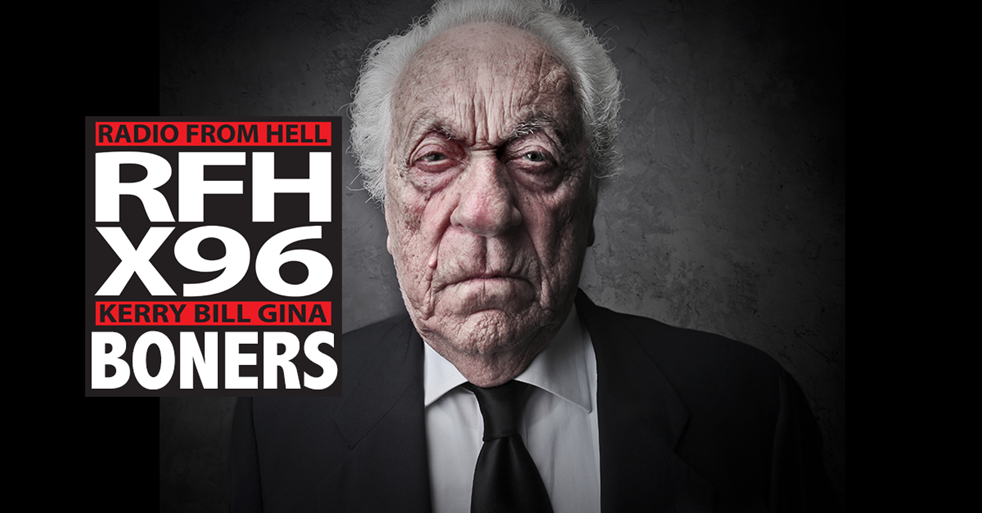 ROUND ONE
BONER CANDIDATE #1: WHY DOES THIS DAMNED VIRUS KEEP SPREADING?
Why does this damned virus spread? pic.twitter.com/PufMinkIT5

— Bill Allred (@rfhbill) March 26, 2020
BONER CANDIDATE #2: OH BOY! A DISNEY WORLD HOLIDAY BOX!
On March 25, 2020, a flood of reader searches alerted us to a dubious offer circulating on social media. A Facebook page using the name "DisneyWorld" posted the following message along with several pictures of what appeared to be Disney-branded boxes: "We here at Disney World are giving EVERYONE who shares and comments 1 box containing a Disney World Holiday for 5 to celebrate our 78th Birthday! Once you have shared and liked our page simply comment that you have completed and we will send your box within the next 24 hours! Participants Must Like Our Page!" Hopefully the 200,000 or so commenters who participated aren't holding their breath, because we don't expect that box will arrive anytime soon.   Read More
BONER CANDIDATE #3: YEAH…BUT FRESH POWDER!
Tracks in the trees. Skiers moving their way to another run. Parking issues. The police at the scene. It would almost be a typical weekend during the ski season in Park City, but Saturday was not normal on the upper reaches of Marsac Avenue, as the road winds through Empire Pass. With Park City Mountain Resort and Deer Valley Resort closed in an effort to stop the spread of the novel coronavirus, people have continued to seek wintertime fun in the mountains. There have been people spotted on the Deer Valley and PCMR slopes during the closures, and there were enough Parkites last weekend wanting to be on the snow to draw the attention of the Park City Police Department. In the middle of the afternoon on Saturday, cars lined a stretch of Marsac Avenue close to Deer Valley Resort's Empire Canyon Lodge and Montage Deer Valley. There were people on resort terrain and on a track normally more frequently used by snowmobilers. Some, it seemed, were using skins on their skis to move uphill while others appeared to be cross-country skiing. Others were walking through the snow. There were numerous tracks in the snow on high-elevation Deer Valley terrain, signaling some made it toward the top of the resort. Phil Kirk, a police captain, was at the scene on Saturday, saying the agency wanted "to maintain control over the parking area there."   Read More
ROUND TWO
BONER CANDIDATE #1: COVID-19 IS AN ANGEL
PARDON ME pic.twitter.com/zLY2bQg5ew

— Lindsey Johnson (@LOTUS3030) March 26, 2020
BONER CANDIDATE #2: GOOD!
A California 'influencer' has claimed he is in hospital with coronavirus just days after posting a video of himself licking a toilet bowl for a revolting TikTok challenge. Larz, 21, who was also part of a craze which saw youngsters licking tubs of ice cream in supermarkets, revealed in a since-deleted tweet: 'I tested positive for Coronavirus.' The post which includes a video of him languishing in a hospital bed is a far cry from the foul video he posted five days ago of him licking a public toilet seat, which was captioned: 'RT (retweet) to spread awareness for the Coronavirus.' It was an imitation – or meme – of a reckless and abhorrent stunt by TikTok sensation Ava Louise. The 22-year-old filmed herself licking the toilet seat on a plane with the caption 'coronavirus challenge.'   Read More
BONER CANDIDATE #3: OUR POOR HOLLYWOOD STARS ARE HAVING A TOUGH TIME
Yes, Jeremy Renner's made bank as one of "The Avengers," but the pandemic has left him short on funds, just like millions of unemployed Americans … according to Jeremy. Hawkeye filed docs Monday in L.A., asking a judge show some mercy when it comes to how much he has to pay his ex, Sonny Pacheco, in child support. In the docs, obtained by TMZ, he says his financial circumstances have changed dramatically in recent weeks. Tell us about it. Jeremy says he knew 2020 would be a down year for him, financially, since his work in "The Avengers" films is done — but he says he did have some work lined up. Then, the pandemic set in, and "it is likely that most productions will not resume again prior to the end of the year. As such, the projects that I had previously lined up to film this year are likely cancelled or postponed." He says he's currently paying about $30k per month, tax-free, for their daughter Ava's housing, food, transportation and clothing. Jeremy has some issues with how, he claims, Sonny is using the funds. He alleges she's using it as a "slush fund" to support her lifestyle and to wage a child custody war against him in court. In docs, his attorney says, "Sonny's voracious appetite for Jeremy's money has no end in sight."   Read More
Download X96's App