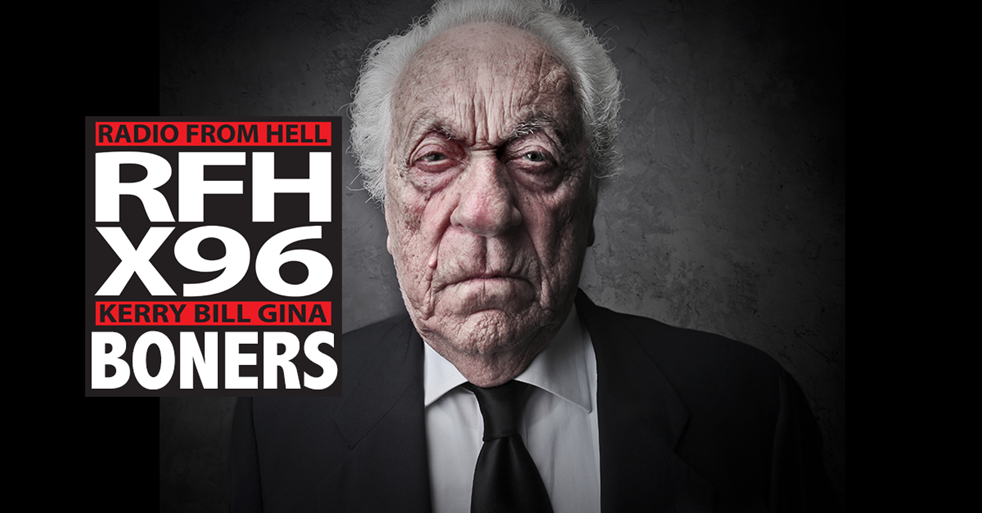 ROUND ONE
BONER CANDIDATE #1: CARNIVORES, CLOSE YOUR WINDOWS PLEASE
A self-proclaimed "vegan runner" from Berkeley, California received backlash on Saturday after asking neighbors to close their windows when cooking meat because the smells were 'overpowering and offensive.' The rant was posted to @BestNextDoor — an account that houses neighborhood drama — which showed the runner had requested nearby residents only barbeque vegetables because it's "always hard for me this time of year when the weather starts warming up." "Several nights a week I'm out running around dinnertime and when people have their windows open I can smell what they are cooking," the request said. "I've noticed a sharp uptick recently in smells of folks cooking meat and it can be quite overpowering." "Quite honestly the odor is offensive and I'm hoping our community can have some empathy for its #plantbased neighbors by closing their windows if they are cooking meat and only putting vegetables on their bbq," the runner added. They didn't want to be a stereotype but suggested people should "join the movement" should do some research on why the odor of cooking animals is offensive.   Read More
BONER CANDIDATE #2: …AND WHERE ARE MY DAMN BREADSTICKS?!
Olive Garden says that it is investigating an alleged incident at one of its restaurants in which an unhinged customer demanded to be assigned a non-black server. Olive Garden hostess Amira Donahue tells local news station WEHT that she personally witnessed a customer who was "screaming" at her manager about not wanting to be served by black employees, and that the manager eventually complied with her request. "She asked for a server that wasn't black and the manager complied and I do agree that was a bad decision," Donahue said. "The lady also made comments about me to another coworker saying that I am not family-friendly and that I should go work at a strip club instead of an Olive Garden… [She asked me of] am I even black, am I from here, am I from America, just like offhand comments like that and referring me to the 'other one.'"   Read More
BONER CANDIDATE #3: CHECK YOUR SCREENSHOTS BEFORE YOU TWEET
Someone remind Fox News' Brit Hume to close down the tabs on his internet browser the next time he decides to share a screenshot online. On Tuesday morning, the conservative network's senior political analyst posted a screen grab of primary election betting odds showing former Vice President Joe Biden as the Democratic 2020 front-runner, ahead of Sen. Bernie Sanders (I-Vt.). Twitter users were more titillated, however, by an open browser tab reading "Sexy Vixen Vinyl." Hume tweeted the screenshot at 5:37 a.m. It's unclear what the Sexy Vixen Vinyl browser tab may have featured.   Read More
ROUND TWO
BONER CANDIDATE #1: HE'S JUST TRYING TO ENTERTAIN THE KIDS
In a nation where violence in schools has become a more regular occurrence than ever before, some of the students, parents, and staff of Woodard Junior High School say they're not overreacting by being fearful of a pink unicorn. Woodard Junior High School's resource officer confirmed a man wearing this pink unicorn costume is often seen oddly lurking near the school. He was last spotted on Friday. Yuma School District One says they're aware of the situation and is confident in its partnership with the Yuma Police Department (YPD). YPD determined the unicorn man to be a low-level threat.   Read More
BONER CANDIDATE #2: DO NOT PET THE MOOSE
This moose had to remind one human of personal boundaries. On Friday, photographer Anna Stonehouse posted a video on Facebook that showed a woman approaching a large moose on a snowy sidewalk in Colorado. Despite onlookers shouting for the person to get away from the wild animal, she attempted to pet it, continually invading the moose's space. As the moose became distressed, it used its front legs to kick at the woman, who then began to walk away from it. The moose then carried on, minding its own business as it munched on a nearby branch. "This girl smacked the moose's butt! I thought I was going to witness her getting stomped to death!" Stonehouse captioned the clip. Colorado Parks and Wildlife took note of the video, re-sharing it on Twitter and denouncing tourists and others from approaching any wild animals. The department also mentioned that the woman was "cited for harassing wildlife."   Read More
BONER CANDIDATE #3: THOSE DEMOCRATS ARE ANTI-BUSINESS
On Tuesday, Politico reported that GOP lawmakers are holding up a bipartisan emergency funding bill to provide treatment and research for coronavirus. The main reason? They object to a provision that prevents drug manufacturers from overcharging the government for any vaccines or other treatment. "Democrats are insisting the spending package include significant funding to purchase large amounts of coronavirus diagnostics, treatments and vaccine, when it becomes available, which would then be made available to the public free of cost, according to a senior Democratic aide," reported Politico. However, "Republicans are trying to eliminate the 'fair and reasonable price' federal procurement standard for the vaccines and treatments that will be developed and purchased with the emergency funds. 'Fair and reasonable price' is a basic standard to prevent price gouging in federal contracts. Without the language, drugmakers could charge the government above-market rates, meaning fewer Americans will have access, according to the Democratic aide."   Read More
---
Subscribe to X96's News!
Get the latest music news, contests and flyaways, and more straight to your inbox with our weekly emails.