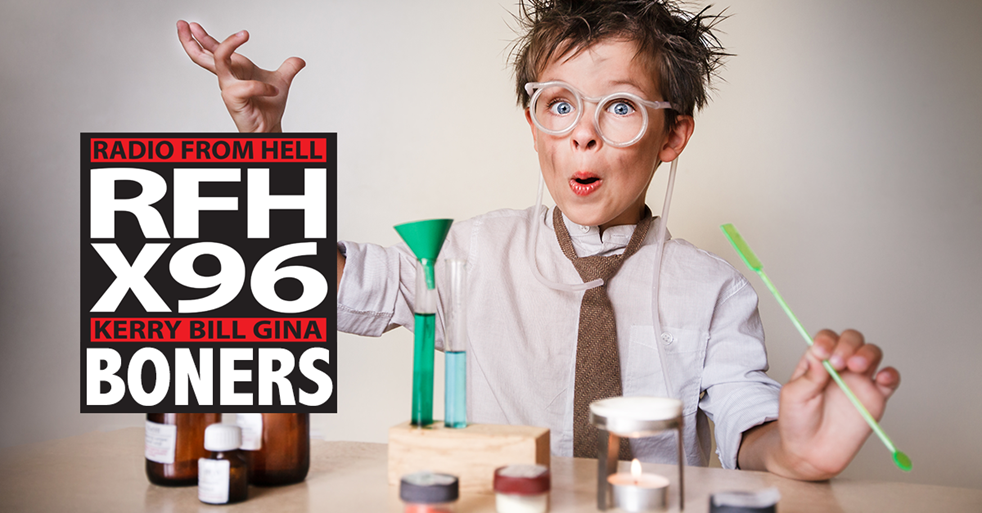 Round One
Boner Candidate #1: THAT'S A WRAP…NOW LET'S PARTY.
Neo and company can escape the horrible realities of the real world in The Matrix, but that doesn't mean their real-life actors can dodge a pandemic back on Earth. According to The Guardian, the cast and crew of The Matrix 4 have come under scrutiny after throwing a wrap party disguised as a film shoot to bypass coronavirus health safety rules. On November 11th, approximately 200 people, including Keanu Reeves, attended The Matrix 4 party at Babelsberg film studios, just outside of Berlin, Germany. Gklouests were invited to attend the event as "film extras." Bianca Markarewicz, a spokeswoman for Babelsberg studio, said producers told her that the film team was shooting new footage for a "celebration scene," which they filmed earlier in the summer. "The hygiene regulations were complied with," said Markarewicz. "The production team consciously put this shoot with its many participants, right at the end of the filming." However, a 39-year-old attendee said the party appeared to be a production celebration, not a movie scene. "No directorial instructions were given, there was no clapperboard, and no one was filming," they told German newspaper Bild. "The mood was exuberant [at the party]. Everyone was given a corona PCR test in advance. Everyone needed to come wearing a mask, but many people didn't wear them as the party wore on."
Boner Candidate #2: JUST LIKE THE NAZIS.
OREM, Utah — The owner of an Orem tuxedo store is using a Nazi phrase to voice his displeasure over Utah's mask mandate to help fight the current COVID-19 surge. A sign on the door at the Tuxedo Warehouse location at 155 400 North says "Gov's mandate, Masks required, Sieg Heil!" The phrase "Sieg Heil" was used by Nazis when saluting Adolf Hitler and his regime with an outstretched arm and open hand. In German, the phrase translates to "Hail to victory" or "Hail victory." After a photo of the sign was posted to social media over the weekend, a number of people voiced their anger. "This is truly terrifying," said one woman on Twitter. Another woman upset over the sign left a message for the store on its Facebook page. "Just saw your charming note. I won't ever frequent your business again and I'll tell everybody I know not to either," wrote the woman.
Boner Candidate #3: I'VE BEEN A BAD BAD BOY
SACRAMENTO, Calif. (AP) — California Gov. Gavin Newsom on Monday apologized for what he called "a bad mistake" in attending a birthday party that broke the very rules that he has been preaching to slow the spread of the coronavirus. He has suffered severe political backlash since it surfaced Friday that he and his wife attended the party Nov. 6 with a dozen friends at the pricy French Laundry restaurant in wine country north of San Francisco. Newsom's apology came as some legislators from California reportedly made a trip to an annual political conference in Hawaii. Newsom said he realized as soon as he sat down at the outdoor table that the group was larger than he had expected to celebrate the 50th birthday of Jason Kinney, a political adviser that Newsom said he has known for 20 years. "I made a bad mistake," Newsom said. "I should have stood up and … drove back to my house. "The spirit of what I'm preaching all the time was contradicted," he added. "I need to preach and practice, not just preach."
Round Two
Boner Candidate #1: WELL SIR, WE HAVE HAD A BUSY DAY HAVEN'T WE.
Columbia Falls, MT — A Montana man drove his car through a grocery store, fled the building, crashed the car and then ran naked through a retirement home Thursday, police said. Alan Connor Jr., 50, was detained and taken to a hospital before he was formally charged Friday with seven crimes, the Columbia Falls Police Department said in Facebook posts. After driving through the front doors of the store, Connor plowed through aisles in a 1995 Chevrolet Lumina, cops said. No one was injured in the rampage in the 5,500-person northwest Montana town near Glacier National Park. Connor crashed his car on a road shortly after exiting the store. Police then got a report of a nude man running through a nearby retirement home and detained Connor, sans clothes, one block from the facility. Cops suspected Connor was on drugs during the incidents, and determined that they "were not in any way related to a political, social, or terroristic-type attack."
Boner Candidate #2: I'LL HAVE TO SEE SOME PROOF THAT THAT IS YOUR POLE.
Lakeland, FL — A Lakeland man is facing a grand theft charge after troopers say he loaded a downed utility pole onto the roof of his car and drove it to a recycling facility. Florida Highway Patrol troopers say they were called to a report of a theft on westbound I-4 on Monday. They were told a driver had loaded a downed power pole onto a small sedan near I-75, according to Public Affairs Officer Sgt. Steve Gaskins. Gaskins says the driver then drove, with the pole loaded on the roof of his car, to a recycling facility on Harney Road. When he got there, troopers say he was turned away because he didn't have proper documentation for the equipment. Troopers say they found the driver, identified as 71-year-old Douglas Allen Hatley of Lakeland, on North 50th Street near State Road 60. The Florida Highway Patrol recovered the utility pole and Hatley's 1997 Toyota at the scene.
Boner Candidate #3: APPARENTLY SOMEONE TALKED ABOUT FIGHT CLUB.
When deputies from the New York City Sheriff's Office broke into a Bronx warehouse late on Saturday, they say they found more than 200 people packed inside, many without masks. Purple and red neon lights bathed empty plastic cups and food containers on the floor. And in the center of the room, behind metal barriers, men in boxing gloves threw jabs at each other. A video posted to social media shows the mostly unmasked crowd cheering as two fighters chase each other in the ring. The gathering, which police said exceeded the limit of nonessential social gatherings limited to 10 people and also violated unrelated coronavirus regulations, was an underground fight club called "Rumble in the Bronx," authorities told Gothamist. Ten event organizers, including the leader of the club, Michael J. Roman, 32, were charged with unlawful assembly, health and alcohol violations and participating in a prohibited combative sport, police told Gothamist. They each face a fine of $15,000, the local site reported.
Download X96's App