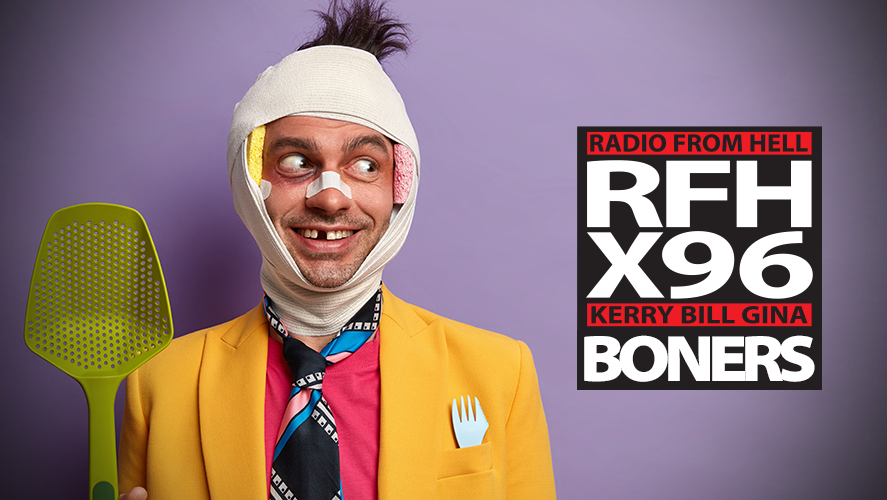 ROUND ONE
Boner Candidate #1: MORTUARY ABUSE.
A hospital electrician in London is under investigation after police found evidence that the man had sexually assaulted 100 bodies between two different hospitals over 12 years.
Boner Candidate #2: THAT'S IT! YOU ARE NO LONGER MY WIFE.
An Egyptian man is seeking a divorce from his wife after he saw her without makeup the morning after their wedding.
Boner Candidate #3: GOSAR THE SLAYER.
Rep. Paul Gosar tweeted an anime video that was edited to show him swinging a sword at Joe Biden and killing Rep. Alexandria Ocasio-Cortez.
ROUND TWO
Boner Candidate #1: THE WRONG EMBRYO.
After a mix-up at a fertility clinic, two couples gave birth to each others' babies and spent months raising the infants before swapping them.
Boner Candidate #2: RACISM IN THE PORT-A-POTTY.
1,300 construction workers were sent home after racist graffiti was found in a port-a-potty at the new Facebook data center site.
Boner Candidate #3: I WAS TRYIN' TO BURN A BUG.
An apartment complex in Des Moines is partially destroyed after a woman tried to light a bug on fire when she saw it on her futon.
Download X96's App