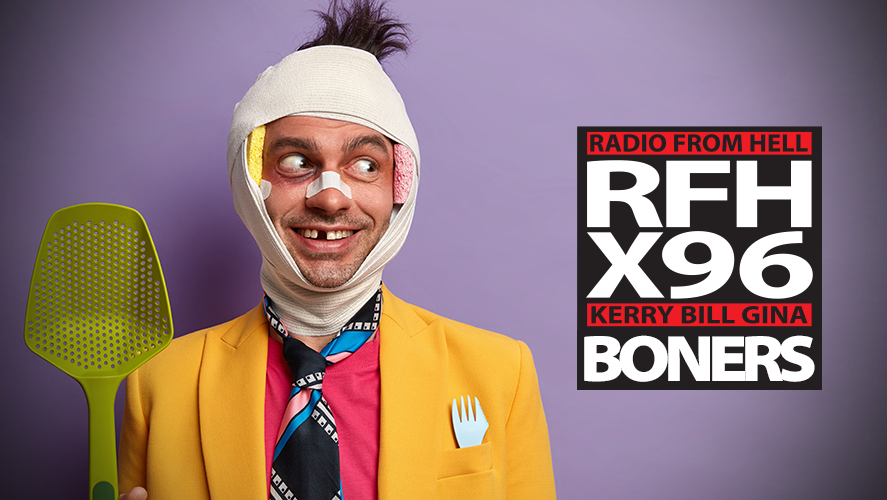 ROUND ONE
Boner Candidate #1: MOM SAYS IT WAS A BONDING EXPERIENCE.
A Pennsylvania mom is being charged with felony child endangerment after admitting to giving her 14-year-old daughter marijuana and psychedelic mushrooms as a "bonding experience".
Boner Candidate #2: RUNNING FOR ELECTION ON THE 'BRING BACK MEASLES' PLATFORM.
Ohio Rep. Jim Jordan Tweeted, "Ohio should ban all vaccine mandates", forgetting all the other diseases that require vaccines.
Boner Candidate #3: A PERSON WHO ACTS AS HIS OWN ATTORNEY HAS A FOOL FOR A CLIENT.
Capitol rioter Brandon Fellows has admitted to new felonies while testifying for himself during his bond hearing.
ROUND TWO
Boner Candidate #1: THE LOSS OF FISH IS UNFORTUNATE. LET'S DO BETTER NEXT TIME.
The Bureau of Reclamation had to perform maintenance on the dam at Rockport Lake so the flow into the river was shut off killing hundreds of fish unnecessarily.
Boner Candidate #2: IT WAS A 'TAKE BACK VIRGINIA' RALLY.
At an event in support of Republican nominee for governor of Virginia Glenn Youngkin, the Pledge of Allegiance was performed to a flag apparently flown during the January 6 Capitol attack.
Boner Candidate #3: BRETT, WHERE'S THE MONEY? COME ON BRETT, HAND IT OVER.
Brett Favre must pay back $828,000 that he misspent after the money was supposed to go to needy families.
Download X96's App