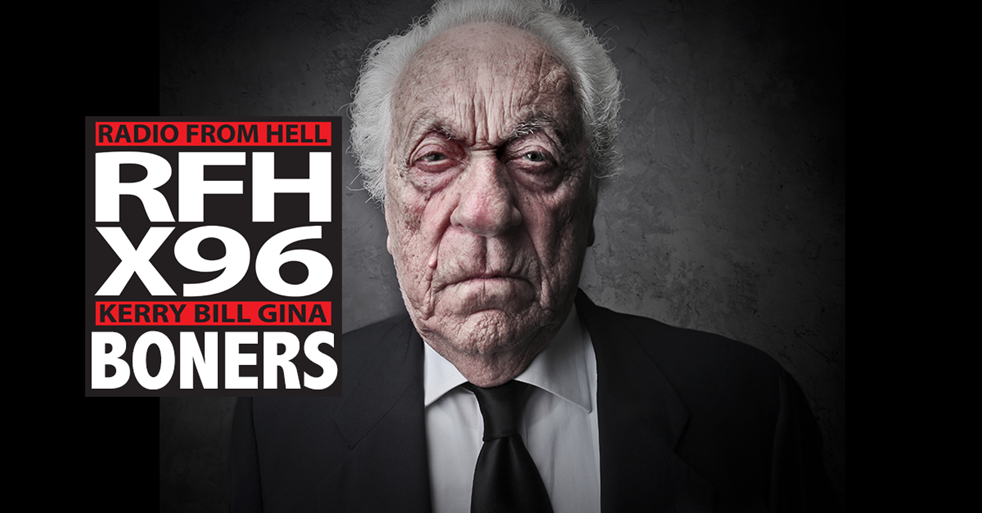 ROUND ONE
Boner Candidate #1: I WAS GONNA PAY FOR THAT STUFF…SOMETIME
LAYTON — A manager with the Davis County Conference Center is accused of stealing kitchen equipment from the facility and using it to open a restaurant in Murray, according to court records. Rodrigo Enrique Yescas-Gonzalez, 50, of West Jordan, was charged Monday in 2nd District Court with two counts of theft, a second-degree felony and a third-degree felony. According to charging documents and a search warrant affidavit, Yescas was the general manager of the conference center, 1651 N. Layton Hills Parkway in Layton, and was an employee of the state of Utah who worked with a management company that oversaw use and maintenance of the facility. In August, an employee reported to authorities that he had been asked by Yescas to remove kitchen equipment and other items from the conference center and move them to a Gandolfo's restaurant, 5430 S. 900 East in Murray, the charges state. The restaurant is owned by Yescas' sister, according to the search warrant. One man told police that beginning about March, he was paid by Yescas to transport equipment and install it at Gandolfo's to get the restaurant ready for opening. He counted 13 pieces of equipment taken from the conference center including a Lincoln Impinger Pizza Oven, an ice machine, a stainless steel shelf and steel cabinet, an Amana microwave, a cold food prep fridge, a grill, a mixer, an espresso machine and more, the warrant states.
Boner Candidate #2: NO SOCIAL SERVICES FOR YOU GAYS
Texas social workers are criticizing a state regulatory board's decision this week to remove protections for LGBTQ clients and clients with disabilities who seek social work services. The Texas State Board of Social Work Examiners voted unanimously Monday to change a section of its code of conduct that establishes when a social worker may refuse to serve someone. The code will no longer prohibit social workers from turning away clients on the basis of disability, sexual orientation or gender identity. Gov. Greg Abbott's office recommended the change, board members said, because the code's nondiscrimination protections went beyond protections laid out in the state law that governs how and when the state may discipline social workers. "It's not surprising that a board would align its rules with statutes passed by the Legislature," said Abbott spokesperson Renae Eze. A state law passed last year gave the governor's office more control over rules governing state-licensed professions. The nondiscrimination policy change drew immediate criticism from a professional association. Will Francis, executive director of the Texas chapter of the National Association of Social Workers, called it "incredibly disheartening." He also criticized board members for removing the nondiscrimination protections without input from the social workers they license and oversee.
Boner Candidate #3: GOOD FUN OR POOR TASTE?
2News was contacted by employees who were part of a virtual meeting where they say a supervisor dressed up as either coronavirus, or the year 2020. UTA tells 2News the costume was meant to depict what they called "calamities of 2020," including the wind storm that hit Utah in September and coronavirus. The employees asked not to be identified for fear of retribution. "We have a monthly staff meeting, and we were told to dress up. In the title it said 'turn your cameras on, you're not going to want to miss this,'" one UTA employee explained.  During that meeting of UTA customer service representatives, employees say other costumes included cats, but say the supervisor had a different idea.
ROUND TWO
Boner Candidate #1: THE FLYING SQUIRREL BLACK MARKET
BUSHNELL, Fla. – A group of flying squirrel smugglers has been grounded after a 19-month-long investigation that stretched across the country and as far as Asia, Florida wildlife officials say. The Florida Fish and Wildlife Conservation Commission announced the series of arrests Monday, which disrupted what they called an "elaborate organized enterprise to smuggle Florida's wildlife to interstate and international buyers." It was back in January of 2019 when FWC received a tip about flying squirrels being illegally trapped in rural Marion County. That eventually led them to uncover an "elaborate scheme" to poach and smuggle animals to unsuspecting buyers. According to FWC, the flying squirrels – which are a protected species in the state – were trapped in Central Florida, then sold to a wildlife dealer in Bushnell who resold them as captive-bred pets, not wildlife.
Boner Candidate #2: PRAISE THE LORD AND MASKS BE DAMNED
For weeks, Sean Feucht has presided over thousands of maskless worshippers experiencing the "joy of salvation" even as America grapples with the terror of the coronavirus pandemic. From California to Nashville, the evangelical leader has defied public health experts and local officials with his "Let Us Worship" tour—leaving behind fear of superspreader contagion in already hard-hit areas. Now Feucht's grand finale is set for this weekend at the National Mall in Washington, D.C. And federal officials appear to be doing absolutely nothing to stop Feucht and his (expected) 15,000 guests, with the National Park Service approving an application to hold a "demonstration or special event" without mention of any guidelines to mitigate COVID-19 exposure. "It's disgraceful," Lawrence Gostin, a professor of global health law at Georgetown University who advises the World Health Organization, told The Daily Beast on Tuesday. "It violates D.C.'s COVID-19 plan and it's almost certainly going to lead to a superspreader event—and cause many new cases, hospitalization, and even death. It violates virtually every principle to mitigate this pandemic."
Boner Candidate #3: A VISIT FROM THE KLAN
Calling cards purporting to be from the Ku Klux Klan have stirred up fear in Joe Biden supporters in a small Tennessee town. Shelbyville resident Breana Green said on Sunday she found 20 of the KKK cards littering the lawn of a neighbor who had displayed a Biden/Harris campaign sign. 'You Have Been Paid A Social Visit By The Knights Of The Ku Klux Klan,' the cards read. 'Don't Make The Next Visit A Business Call.' An illustration depicts a hooded horseman holding a flaming cross. Shelbyville resident Breana Green said she found 20 Ku Klux Klan calling cards strewn about a neighbor's yard Sunday. The cards were dropped in a yard displaying a Biden campaign sign. Police say the cards, which have been found in at least two Biden supporters' yards in Shelbyville, don't seem to be evidence of a pattern of racial targeting. Green said she saw tire tracks on the lawn that displayed a sign for the Democratic presidential ticket.
Download X96's App