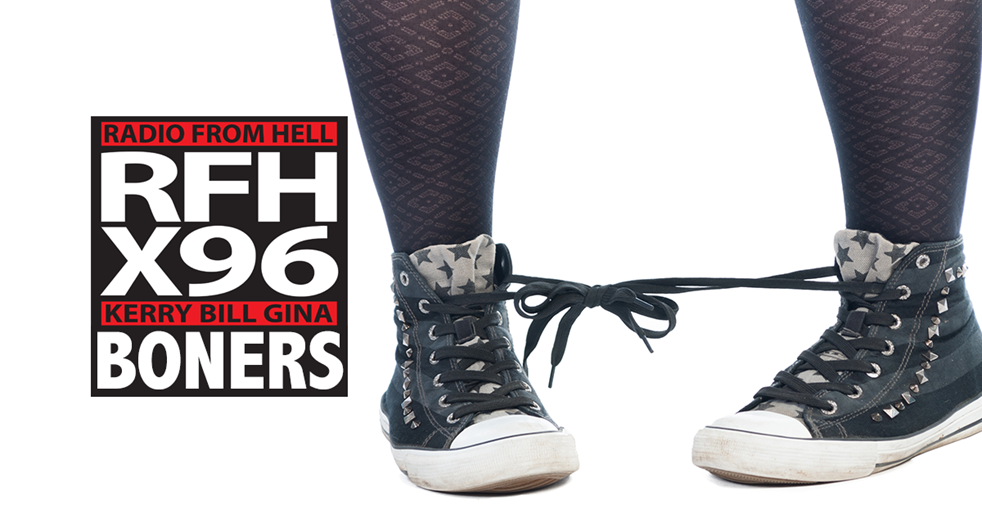 ROUND ONE
Boner Candidate #1: THE PERFECT THING TO DO IN A TOWN CALLED SICKERLERVILLE.
SICKLERVILLE, N.J. (CBS) — A New Jersey homeowner has been charged after hosting a large pool party that officials say was "for-profit" with unmasked guests. Officials responded to the 1500 block of Jarvis Road in Sicklerville on Aug. 30 after receiving several calls for a large party. Arriving officers found several vehicles parked throughout the local neighborhoods and a school. Security guards reportedly told officials it was a family party but officers estimated there were about 250 to 300 attendees and none of them were wearing masks. Attendees told officials they were charged $100 to $150 admission to enter the party. Lionel Mincey, the 56-year-old homeowner, was issued citations for a noise violation, maintaining a nuisance and littering after the street in front of the residence was covered with trash and broken bottles. An investigation is ongoing and the homeowner may also be charged for violating Governor Phil Murphy's executive order because officials witnessed party-goers were not social distancing. The Gloucester Township Public Works responded to the area Monday to assist with clean-up on the street.
Boner Candidate #2: THE NON-DENIAL, DENIAL.
Washington (CNN)Vice President Mike Pence was put on standby to temporarily assume the powers of the presidency during President Donald Trump's unannounced visit to Walter Reed hospital in November 2019, according to a copy of New York Times reporter Michael Schmidt's forthcoming book obtained by CNN. Trump had undergone a "quick exam and labs" as part of his annual physical out of anticipation of a "very busy 2020," the White House had said of the trip at the time. Schmidt writes, however, that he learned "in the hours leading up to Trump's trip to the hospital, word went out in the West Wing for the vice president to be on standby to take over the powers of the presidency temporarily if Trump had to undergo a procedure that would have required him to be anesthetized." Schmidt does not specify the sourcing for this reporting beyond "I learned."
Boner Candidate #3: I DON'T WANT THE TIGER KING ANYWHERE NEAR THERE
Despite sitting behind bars, controversial former "Tiger King" star Joe Exotic is getting close to his fans another way — by releasing a cheeky line of leopard-print underwear for men and women with his face emblazoned on the crotch. "I can't wait for the next collection to drop," Tweeted streetwear designer Odaingerous, which hawks everything from hoodies to facemasks bearing "Tiger King" imagery as part of the 57-year-old ex-keeper's "Revenge" line of clothing. Dubbed "The Financially Recover Cheetah Boxer Brief," the "super soft peachskin" boxers are made from 100% cotton to keep "your unmentionables fashionably stylish and secure," Odaingerous tells TMZ. Not only that, but they're "lined with bamboo/rayon/spandex" and a "classic no-fly boxer brief cut" that allows for both support and comfort, per the site. Meanwhile, the "full color sublimation print" ensures that Joe's image won't fade — even after repeated washings. Odaingerous also offers a skimpier female version of the on-the-fly design, which they tout as "artwork printed cheeky brief undies … both comfy and flattering."
ROUND TWO
Boner Candidate #1: YA GOTTA SHOW THEM BIG CATS WHO'S THE BOSS
THAILAND — A handsy tourist outraged animal lovers after uploading selfies of herself brazenly holding a tiger's genitals at a Thai animal park. The woman, Waraschaya Akkarachaiyapas, had been visiting Tiger Kingdom zoo in Chiang Mai, northern Thailand, a hot spot for tourists looking to take selfies with the massive cat. However, the Bangkok resident got a more intimate wildlife encounter than most after cupping the tiger's testicles and posting pics of her dirty deed on social media on Aug. 26, Newsflare reported. Needless to say, the bozo's privacy-violating photo op did not sit well with the online masses, who accused her of "humiliating" the tiger. "This is so rude," wrote one critic about her risqué pic, according to The Daily Mail. "The tiger did not allow you to touch his privates. You have no right to do that." Another added, "This is dangerous. If the tiger had reacted angrily it could have attacked you." Others reportedly felt bad that the big cat had its testicles exposed online. In response to the the backlash, Waraschaya claimed that she's an animal lover.
Boner Candidate #2: AND HIS NAME IS APPARANTLY "WILMER CHINCHILLA"
Nicholas M. Mark, of 330 Limestone St., Catasauqua, is charged with robbery, robbery with the threat of serious injury, theft, possession of a weapon, simple assault and possession of drug paraphernalia. He was sent to Northampton County Jail under $35,000 bail. According to court records: Police were dispatched at 7:13 p.m. Wednesday to Pizza D'Oro, 1492 Main St., in North Catasauqua, for reports of a robbery. Wilmer Chinchilla, a worker at the pizzeria, told authorities that Mark came to the shop to apply for a job, but that at one point, he snatched the tip jar on the counter and ran outside. Chinchilla said he took off after Mark, but that Mark pulled out a knife and Chinchilla backed off. Mark ran into the woods near the parking lot with the jar, which authorities say contained $220. Back in the restaurant, workers found Mark's backpack, which contained multiple items with his name on it, along with five syringes, a razor blade and cotton swabs — items police say are commonly used to inject drugs. Since Mark applied for a job at the restaurant, the staff also had his contact information, giving police his name and address. Chinchilla and other witnesses to the robbery were able to pick Mark out of an eight-person lineup, according to police.
Boner Candidate #3: WEAR A MASK AND LEARN TO SPELL
A group calling itself Utahan's (sic) for Medical Freedom (UMF) has filed a referendum that aims to overturn Provo City's recent mask mandate, claiming that the city council and recorder are violating residents' constitutional rights. Last Thursday, the Provo City Council overrode Mayor Michelle Kaufusi's veto of a citywide mask mandate and the law went into effect immediately.
"While responses to COVID-19 are all over the spectrum, one point is certain: The People of the State of Utah are the final say in all legislative matters," UMF said in a news release. "We've had enough of overbearing, unaccountable, uneducated, emotional knee-jerk reactions that curtail or eliminate our right to decide matters concerning our own health and safety." Provo City Recorder Amanda Ercanbrack said the referendum will not appear on this year's ballot because the deadline has already passed. However, if UMF is able to collect 3,200 valid signatures — including signatures from 7.5% of registered voters in at least four of the five city council districts — the mask mandate will be put on hold and the referendum will appear on the November 2021 ballot.
Ercanbrack said UMF has to take several steps over the next few weeks before it can start collecting signatures on Sept. 25. Over the next 20 days, UMF must prepare an argument for the city's proposition information pamphlet.
Download X96's App