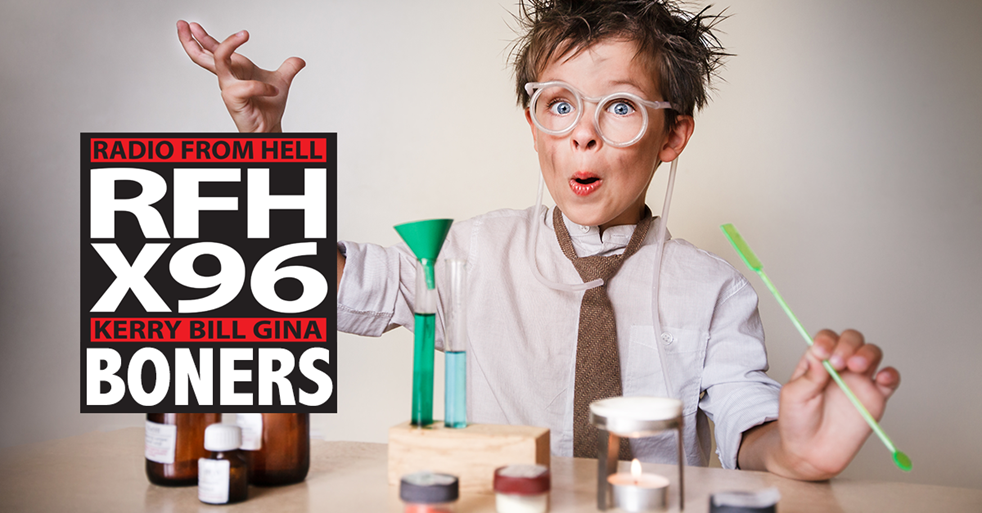 ROUND ONE
Boner Candidate #1: WE'VE GOT SOME STRANGE WIRING IN HERE
SALT LAKE CITY— A Salt Lake landlord — who is also a registered sex offender — has been arrested and accused of placing hidden cameras in the house he was renting to others. 
Police believe Larry S. Phillips, 69, has secretly recorded at least 13 people over the past several years at his house and other properties he owns, and possibly even at the University of Utah, according to a police affidavit. 
"Most of the videos are recordings of the male tenants living in the home at the time they were recorded. There are also videos of females, visitors and even LDS missionaries," the affidavit states.
Phillips was booked into the Salt Lake County Jail on Monday for investigation of 13 counts of voyeurism using concealed electronic equipment, and seven counts of burglary for allegedly entering the rooms of tenants and placing hidden cameras or changing SD cards. 
Boner Candidate #2: THERE'S PLENTY OF EVIDENCE, I JUST DON'T KNOW WHAT IT IS
SALT LAKE CITY — Congress could be in for a long, contentious day on Wednesday. A dozen Republican senators and up to 100 House Republicans — which now include Utah Reps. Chris Stewart and Burgess Owens — are poised to challenge the Electoral College vote when lawmakers convene in a joint session to confirm President-elect Joe Biden's 306-232 win. Vice President Mike Pence will preside over the session where the envelopes from each state and the District of Columbia will be opened alphabetically and the votes tallied. If at least one member of each house objects in writing to a state's votes, senators will file out of the House chamber so the bodies can debate the issue separately for two hours. The process would be repeated for each state for which a challenge is raised.
Boner Candidate #3: THIS IS EMBARRASSING TO THE HUMAN RACE
Anti-mask protesters aggressively approached shoppers at a Ralph's grocery store in Los Angeles' Century City neighborhood and then moved to the nearby Westfield mall, leading to minor altercations and the police at times intervening. The protest, captured in a series of videos from a Twitter thread Sunday and livestreamed by the protesters, took place as Los Angeles COVID-19 cases soar, as safer-at-home orders remain in effect and as Southern California ICU are stuck at 0% availability.
ROUND TWO
Boner Candidate #1: WELL, THEY DON'T GET THE VACCINE BECAUSE THEY SHOULDN'T BE WORKING THERE
Undocumented immigrants in Nebraska will not be eligible to receive COVID-19 vaccines, Governor Pete Ricketts announced Monday. Ricketts, the son of TD Ameritrade founder Joe Ricketts, was asked at a press conference if undocumented persons would be included when vaccines become available to meatpacking plant workers. 'Illegal immigrants are not permitted to work in those facilities, so I don't think that will be a problem,' the governor replied without further explanation. In reality the issue is much more complicated, as undocumented workers make up a large section of Nebraska's meatpacking industry – which is the largest in the US with roughly 26,600 workers in total.
Boner Candidate #2: THOSE SHOTS ARE GONNA MUTATE OUR DNA
MADISON, Wis. (AP) — A Wisconsin pharmacist convinced the world was "crashing down" told police he tried to ruin hundreds of doses of coronavirus vaccine because he believed the shots would mutate people's DNA, according to court documents released Monday. Police in Grafton, about 20 miles (32 kilometers) north of Milwaukee, arrested Advocate Aurora Health pharmacist Steven Brandenburg last week following an investigation into the 57 spoiled vials of the Moderna vaccine, which officials say contained enough doses to inoculate more than 500 people. Charges are pending.
Boner Candidate #3: IT'S JUST A HOBBY
SPRINGVILLE — A Springville man was recently charged with collecting rattlesnakes in Arizona and bringing them back to his home. The 35-year-old man was charged in Springville Justice Court with three counts of taking, transferring, selling or purchasing protected wildlife, a class B misdemeanor. According to a search warrant affidavit filed in 4th District Court, the man went to Arizona in September for the purpose of collecting reptiles. He brought back to his home a black-tailed rattlesnake and a tiger rattlesnake, the warrant states.
Download X96's App