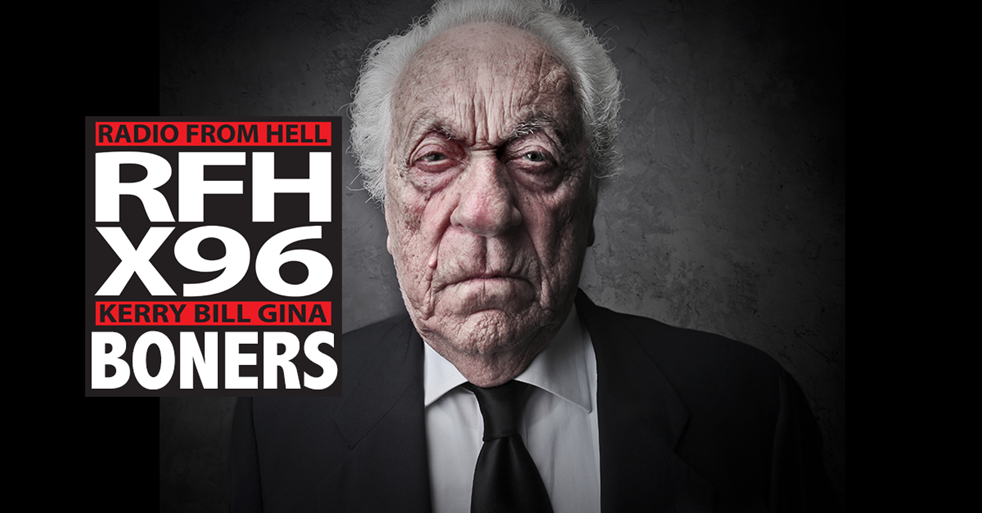 Round 1
Boner Candidate #1:NICE RING. WHERE DID YOU GET IT?
PORTLAND, OR (KPTV) – Portland police are looking for a thief who stole an expensive diamond ring from a local pawn shop and then tried to sell it back 24 hours later.
Surveillance cameras at the All That Glitters on North Lombard show the suspect come into the store just at closing time Sunday night. People who work at the pawn shop told FOX 12 they've seen the man in the store before and that he appeared to know what he was looking for. The suspect is then caught on camera grabbing a ring worth $12,000 from an employees hand. "Our most expensive ring in the store. It was 1.06 carat diamond, marquise ring in a platinum setting," said Tiffanee Valenzuela.
Boner Candidate #2: YOU CAN TRY TO CHANGE YOUR APPEARANCE BUT THE ID SAYS YOU'RE 6'6″ TALL
Separated at birth? Not so much, said authorities who arrested a blond, red-bearded, black-browed dude trying to pass himself off as a random guy whose i.d. he'd filched.
Julian R. Mitchell, 20, was arrested in Nashville trying to use a stolen credit card at a bar. When asked for further I.D., he whipped out a Tennessee driver's license. That's where the resemblance ended – before it ever began. Indeed, he may as well have been separated from himself at birth – three times. Mitchell's face had three distinct looks that made for what may be an "early contender for 2019 mug shot of the year," as the website The Smoking Gun put it. A search of Mitchell's fanny pack yielded several more stolen credit cards belonging to the victim. The more IDs police found, the more Mitchell denied using them, according to police. But he was in fact carrying the victim's entire wallet.
Boner Candidate #3: CURIOSITY IS A GOOD THING UP TO A POINT
An X-ray shows the magnet balls formed a 'U' shape in a boy's urinary tract  A 12-year-old boy had to have surgery to remove 39 magnetic balls from his penis. The youngster, from Wuhan in China's Hubei province, reportedly inserted the string of balls out of "curiosity". He was taken to Wuhan Children's Hospital on January 13 and told the doctors he had "swallowed some foreign objects", reported KanKan News .  But Dr Wang Jun, a urologist at the hospital, was shocked to find the 39 balls, also known as Buckyballs, stuck along the boy's urinary tract.
Round 2
Boner Candidate #1: IT IS ME. IT ISN'T ME. I DIDN'T BUY THE BOOK. I DID SOMETHING ELSE.
RICHMOND, Va. (AP) — Gov. Ralph Northam clung to office Sunday amid nearly unanimous calls from his own party to resign over a racist photo in his 1984 medical school yearbook, going silent after a bizarre 24 hours in which he first admitted he was in the picture, then denied it. The Democrat's stunning about-face — at a weekend news conference where he also acknowledged putting on blackface for a dance contest decades ago and appeared to briefly entertain the notion of doing the Michael Jackson moonwalk for reporters — only seemed to make things worse.
Boner Candidate #2: HEY. THE REPUBLICANS WOULDN'T GET AWAY WITH THAT.
An outraged Donald Trump Jr. insisted on Twitter Saturday that the GOP would never be allowed to get away with the kind of racist scandal engulfing Democratic Virginia Gov. Ralph Northam.
Then Twitter followers reminded him that his dad called black nations "shithole countries," hailed Charlottesville protesters, including neo Nazis, as "very fine people," and long pushed the "birther" lie that the nation's only black president was born in Africa. Meanwhile, white nationalist GOP Iowa Rep. Steve King is serving his 16th year in Congress. (One Twitter response included a photo of President Donald Trump's oldest son happily posing with King.)
Boner Candidate #3: I DECIDED THAT INSTEAD OF GOING OUT FOR STRIPPERS I'D BRING THE STRIPPERS TO ME
State and county officials on Friday found drugs and weapons during a raid of an Iredell County man's home that was being used as an illegal strip club, authorities said.
The N.C. Alcohol Law Enforcement, N.C. Division of Motor Vehicles License and Theft Bureau and the Iredell County Sheriff's Office executed a search warrant at Buster's Strip Club, 667 Bethesda Road, southeast of Statesville. According to a press release from the N.C. Department of Public Safety, the club was "an illegal adult entertainment nightclub." County property records show the building is a single-family residential home owned by David Lee Yates Jr. The release called Yates the owner and operator of the club. He was the only person in the building when law enforcement arrived to search.
Download X96's App