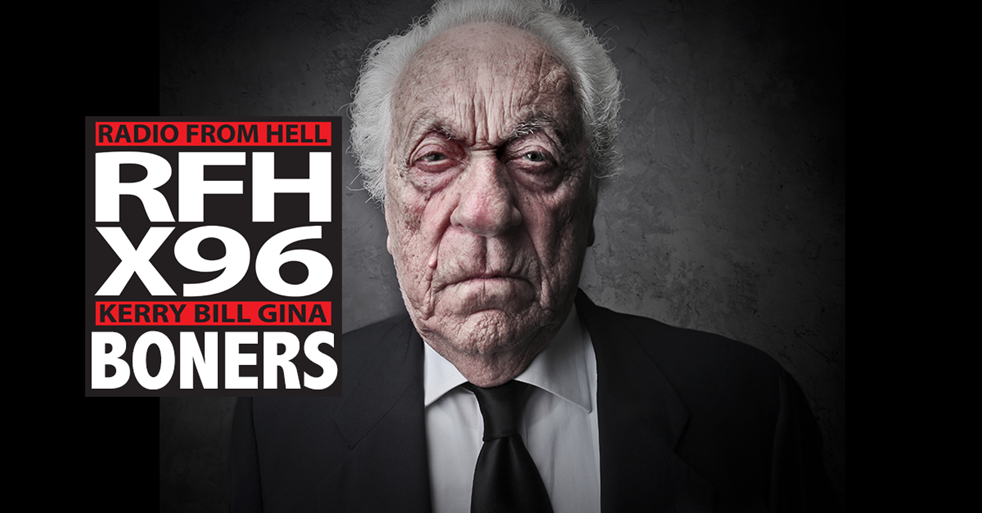 ROUND 1
CANDIDATE #1: I DIDN'T HAVE A GOOD SCREEN. I HAD TO IMPROVISE.
Porn night was cut short for Antonio Smallwood.The 41-year-old Virginia man was busted by cops after projecting skin flicks onto the exterior of his garage door, according to the Smoking Gun.
CANDIDATE #2: SIR, MAYBE YOU DID SHOOT HIM BUT WE CAN'T ARREST YOU WITHOUT A VALID I.D.
A Louisiana man found out that turning himself in on a second-degree murder warrant in New Orleans wasn't as easy as he thought it would be. Frank Sams Jr. spent nearly an hour on Wednesday pleading with police to arrest him before they actually did, an attorney said.
CANDIDATE #3: THE POLAR VORTEX BOILING WATER CHALLENGE SOUNDS PERFECTLY SAFE
The Polar Vortex-inspired "boiling water challenge" turned out to be the polar opposite of fun for some people.
At least eight people in Illinois ended up in the hospital after their attempt at performing the "boiling water challenge" in the frigid weather last week went awry, The Chicago Sun-Times reported. The stunt requires participants to fill a pot or other container with boiling water and then toss the liquid in the air in subzero temperatures. The "challenge" is supposed to end with the liquid immediately dispersing into a cloud of frozen vapor.
ROUND 2
CANDIDATE #1: ISN'T PRISON SUPPOSED TO MAKE YOU BITTER AND DISTRUSTFUL OF EVERYONE?
Jeffrey Deskovic spent 16 years in prison after being wrongly convicted of raping and strangling a Peekskill high school classmate in 1990. Now he says he's been wronged again.
CANDIDATE #2: OH THOSE ARE JUST BACK TO SCHOOL NECKLACES
A Long Island school district is taking some of its middle school teachers to task after they displayed a photo collage that included a picture of two nooses labeled "back to school necklaces" in the mostly minority Roosevelt Middle School. Many found the photo, embedded in a collage, to be highly offensive, and a local pastor is calling for the teachers involved to be fired.
CANDIDATE #3: HE'S KIDDING, RIGHT? RIGHT?
Fox News host Pete Hegseth explained on Sunday that he doesn't wash his hands because "germs are not a real thing." Following a commercial break, Fox & Friends co-host Jedediah Bila revealed that Hegseth had been munching on day-old pizza that was left on the set.
Download X96's App