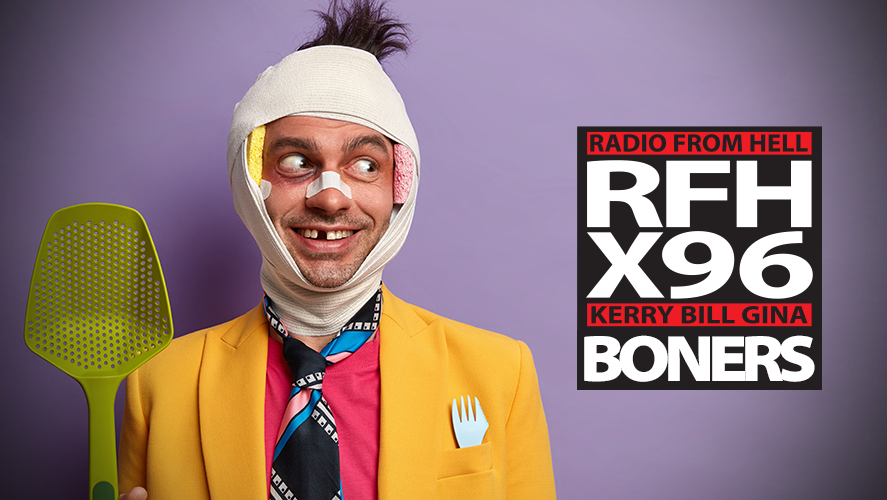 Boner Candidate #1: ANOTHER RESPONSIBLE GUN OWNER.
A man in Ohio is wanted for stealing at a self checkout register at a Kroger. He dropped his handgun while he scurried out of the store during his escape. During the incident an employee noticed that the man did not scan or check the items out, so he dialed up for security. The guard attempted to wedge up the exit so the thief wouldn't be able to make their getaway. When the man tried to shove past the guard his gun flopped out. The man was able to snag his gun back and getaway. He is now wanted, and anyone with information is encouraged to contact the Ohio Crime Stoppers at (614)-461-8477.
Boner Candidate #2: HE NEEDED A COUPLE MORE MINUTES TO ASSEMBLE THE GET-A-WAY SCOOTER.
A man from Florida needed a getaway vehicle badly enough that he stole one from a Target. He passed all the checkout registers with a giant electric scooter box valued around $539.99. Target employees called authorities on the man. When officers arrived, they see a man matching the suspects description given by Target building the scooter outside the store with the freshly opened box right next to him. Sheriff Rick Staly commented, "He didn't get to ride 'his' Razor but he did get a free ride to the Green Roof Inn [the sheriff's term for his jail] in the back seat of a patrol car!" His bond is set at $2,000.
Boner Candidate #3: WHO'S DOING THE GROOMING?
Rep. Bryan Slaton,  has now been suspected of having an inappropriate relationship with an intern. Records show he called the intern past 10 p.m. and invited them over to his condo. A source who is aware of the indecent states that Slaton was knocking back some drinks with the intern. After this exploitation of power Bryan showed towards their intern, they revealed fake emails that attempted to claim that the invite over to the condo was somewhat of a loyalty test. He has now retained criminal defense attorney who has advised him not to comment. The intern was advised by the House committee to not comment as well.
via Texas Tribune