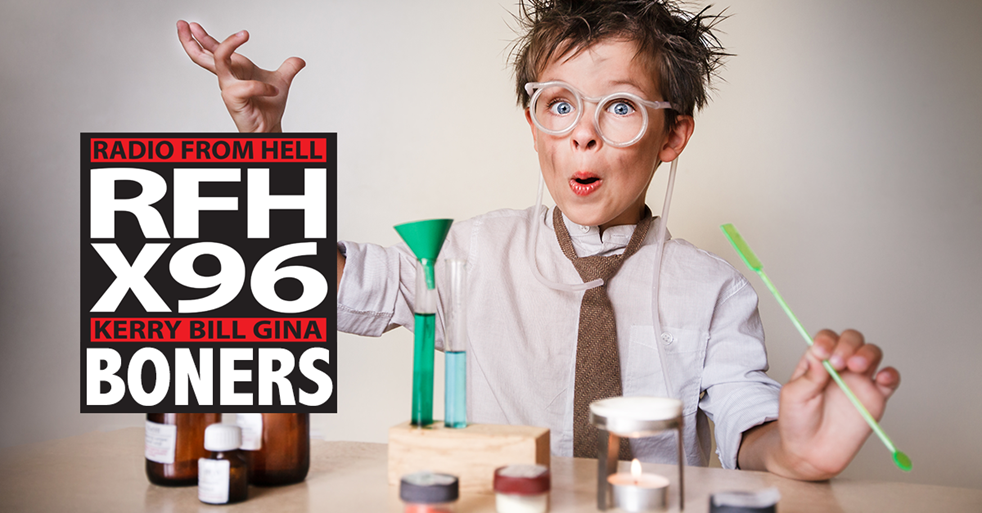 Boner Candidate #1: HOW DARE YOU CALL THIS A FRIVOLOUS LAWSUIT.
An Alabama man has filed a class-action lawsuit against Kraft Heinz, claiming that the 19-ounce canisters of Country Time lemonade powder mix only make 6 quarts of lemonade, as opposed to the 8 quarts that are quoted in the directions.
Boner Candidate #2: I DIDN'T NEED ALL THE BEER I DRUNK SO I BROUGHT SOME BACK.
A Florida man was arrested and charged with criminal mischief after he entered a convenience store beer cave and urinated on several cases of beer. Security footage showed the man attempting to enter the store's restroom previously to entering the beer cave.
Boner Candidate #3: HE AUGERED IN TO GET SOME CLICKS.
The FAA has revoked the private pilot certificate of a YouTube influencer who was found to have likely crashed his plane on purpose to get views for a video called "I Crashed My Plane".
Download X96's App