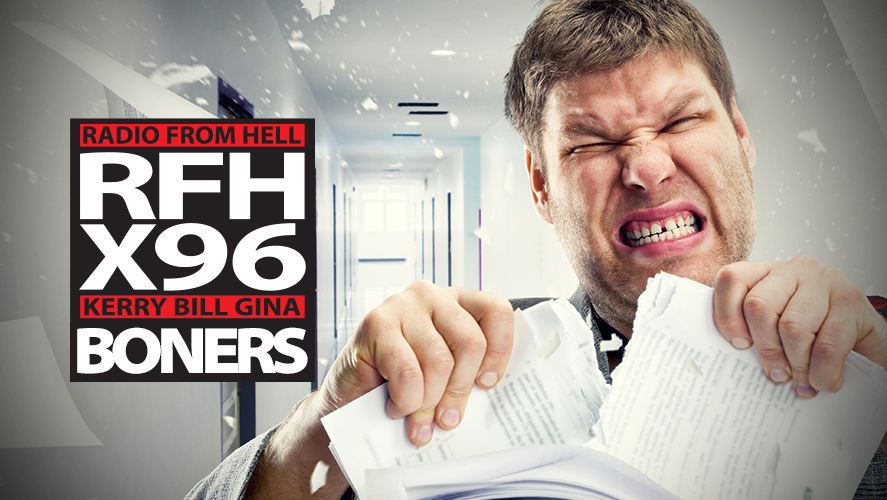 Boner Candidate #1: PLATYPUS ON A TRAIN
Australian man caught with a wild platypus on a public train headed to a shopping center. He will be on facing a judge this Saturday for alleged animal protection offenses. You may be shocked but it is actually illegal to take 'one or more' platypus from the wild according to Queenland's conservation laws. This act was potentially very dangerous for both the people involved and the platypus because males have venomous spurs. As of now the platypuses location and condition is unknown.
via Slate
Boner Candidate #2: 'OUTTA MY WAY SHORT STUFF'
In a Dayton, Ohio mall an Easter egg hunt was rudely disrupted by multiple adults. With 2,000 eggs between the children and the 100 prizes these adults decided to join in against egg hunt policy, knocking over children on their egg finding mission. Beforehand the organizers of the hunt spent a grueling 90 minutes explaining the rules to the children, apparently these parents either weren't listening or they found the prizes more important than the children's' enjoyment.
via Yahoo News
Boner Candidate #3: HE SHOULD BE MADE TO WEAR A SIGN AROUND HIS NECK THAT SAYS 'HYPOCRITE' …AFTER THEY IMPEACH HIM.
Supreme Court Justice Clarence Thomas was found to have gone on numerous luxury vacations with his top donor Harlan Crow. However he didn't disclose the free trips and usage of Crow's funds. Thomas claims that he really prefers the US for his vacations saying "I prefer the Walmart parking lots to the beaches and things like that." but his track history begs to differ. What he calls his regular vacations, have consisted of nine days yachting around an  Indonesian archipelago, New Zealand, and the Greek islands.
via Slate