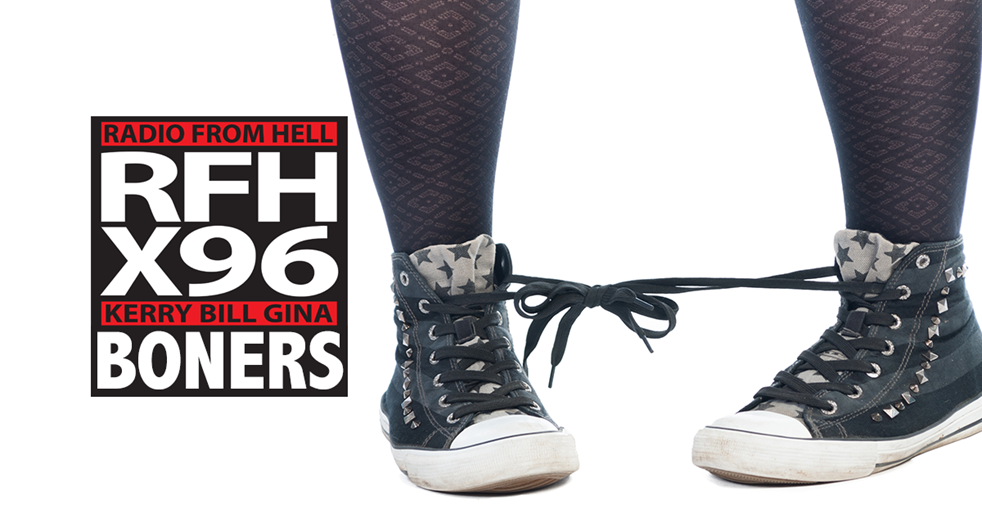 Boner Candidate #1: TO PROTECT AND SERVE?
Don't call 911 dispatch twice, you might get called out for 'police abuse'. A couple in Weber country called 911 because they were locked out of their house with the toddler inside, alone. The first responding officer did not break in, so they decided to call dispatch again. The child's mother claimed that the code to their apartment was changed without their knowledge. A press release from Weber Sheriff's Office said, "Deputies did not force entry into the residence, citing a lack of imminent danger to the child." Officials said, "We are disappointed in the response exhibited by deputies that arrived on scene."
Boner Candidate #2: THE BEST HEALTH CARE SYSTEM IN THE WORLD!
I think most of us are under the impression that a capitalist society, will have companies clamoring to make their next dollar. All insurance companies are no different either. Steven Sivak had his life saving cancer medication cancelled by his insurance company. He received notice that they will no longer cover the cost. This is an illness that Steven will have for the rest of his life, forcing him to fork over the money, or die. Steven said, "It's a tremendous cost when they come out with these hyper focused chemotherapies and mine is over $200,000 a year. You don't have a choice. It's the only way you survive."
Boner Candidate #3: HERE IS WHAT THE UTAH STATE LEGISLATURE THINKS OF YOU THE VOTING PUBLIC … AND IT'S NOT MUCH.
Utah lawmakers have dropped an initiative about water use of golf courses, and keeping them transparent about how much they use. The reasoning lawmakers have backed off, is that the Utah public will deduce "uninformed" decisions. With Tiger Woods building a high class golf course near the Jordanelle Reservoir, there's an obvious expectation for water use to go drastically high in the area. Rep. Keven Stratton, R-Orem stated, "I don't see a need to publicize it. If we're going to be transparent, let's be transparent with the information to those who can use it properly." There's no care for the public voice.