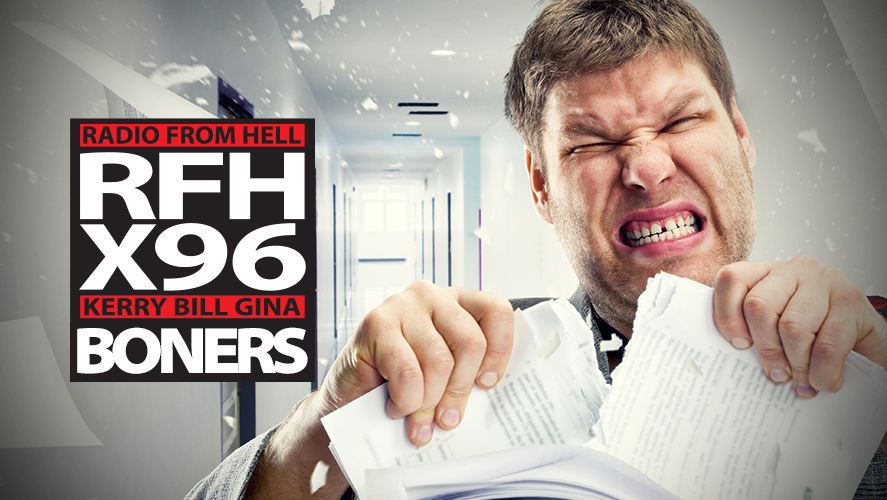 Boner Candidate #1: SOME ROBBERS ARE WORSE THAN OTHERS.
On Sunday, Girl Scouts were outside a Maryland Safeway store selling cookies when a man stole the cash box off their table. When police were called, they were told that the man was sitting on a bench nearby for about 20 minutes before running up to grab the cash box and running away. Police were not able to find the man in their search.
Boner Candidate #2: A FOOL PROOF METHOD TO STOP THIEVES.
An Indiana man told police that he was trying to stop people from stealing his car when he set it on fire. The police were called on 26-year-old Austin Bristoe after witnesses saw him looking suspicious in a parking lot. Bristoe told police that he cut the car's fuel line, set a bandana on fire, and threw it in the trunk. According to police, Bristoe said, "I hoped the explosions would be bigger."
Boner Candidate #3: DON GRADES WOMEN LIKE A FINE BEEF STEAK.
Don Lemon, one of the hosts of 'CNN This Morning', has apologized after commenting on the air about what age he believes women are "in their prime". While discussing Nikki Haley and the age difference of her rivals, Don said, "Nikki Haley isn't in her prime, sorry. A woman is considered to be in their prime in 20s and 30s and maybe 40s…If you Google 'when is a woman in her prime,' it'll say 20s, 30s and 40s."