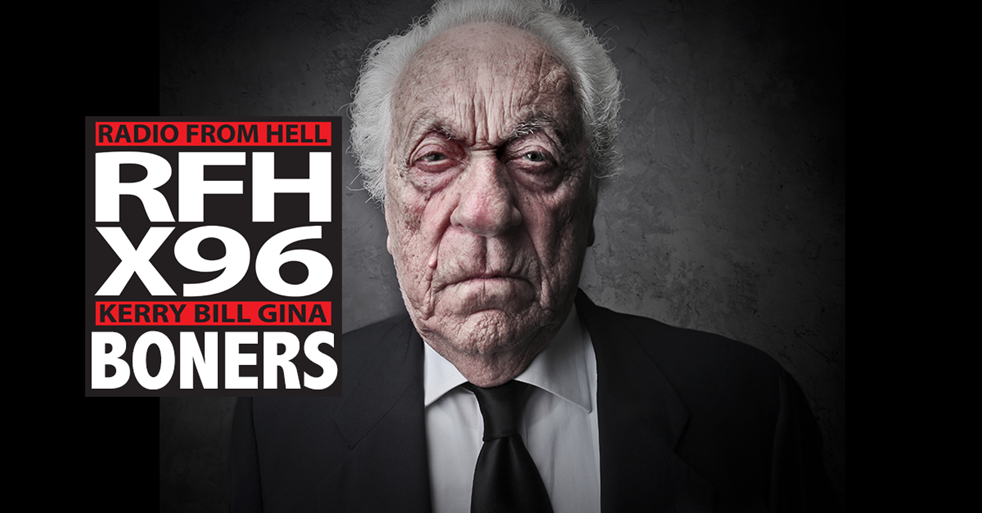 Round 1
Candidate #1: I'M CURIOUS HOW YOUR STUPID FRIENDS THOUGHT YOU WERE JOKING.
A Texas teen's pursuit to get "likes" with the ultimate selfie nearly cost him his life. Four months later, Triston Bailey says he feels lucky to be alive after he suffered traumatic injuries in November while trying to get a snap of the Dallas skyline, news station KTVT reported. Bailey, 18, said he was on the top of the Margaret McDermott Bridge with pals when he slipped. "They say we stopped on the side of the bridge to take some pictures and that I was going over the concrete barriers," Bailey said. "They heard me scream and they thought I was joking." The teen plummeted 50 feet, falling so hard he left an imprint in the ground, according to the news station.
Candidate #2: SHE'S BUG-EYED. SHE'S GOT THEM REALTOR EYES.
Roseanne Barr has not learned her lesson. Less than a year after she was fired from her namesake ABC sitcom for a racist tweet about a former President Barack Obama senior staffer, she called Rep. Alexandria Ocasio-Cortez a "Farrakhan loving…bug-eyed bitch" in a new video.  In the rambling video that starts out with Barr seemingly chewing, she begins by referring to the Bronx-born congresswoman as, "That Green New Deal…Farrakhan-loving bitch. I don't remember her name. The bug-eyed bitch who looks like realtor." Barr, 66, mutters, "She got them realtor eyes," and opens her own eyes wide.
Candidate #3: SOMEONE'S BEEN WEARING MY CLOTHES, EATING MY FOOD, LETTING THEIR DOG PEE ON MY FLOOR.
A South Carolina man says he returned home to find strangers inside wearing his family's clothes and eating their food, according to reports. "Can I help you?" the female intruder asked homeowner Kent Foster when he opened the door Wednesday to his Union residence, news station WHNS reported. When he got home from work, Foster says, his typically spotless house was ransacked, his furniture had been moved and there was dog urine on the floor.
"My mouth drops," Foster told the news station. "She has all of [my wife's] clothes. Bedroom shoes, shirt, what she owned." Foster called police and they arrived to find the intruder, later identified as Savannah Rhinehart, and her two children in the residence.
Round 2
Candidate #1: WHEN I'M UPSET I TAKE A XANAX AND BOTTLE CAP OR A PENNY
A 54-year-old turned up to hospital complaining of bellyache – caused by him ingesting a tonne of debris. A man sought medical attention for a belly ache…which was caused by him eating a load of random objects. DOCTORS have pulled 2kg of stones, bottle caps and coins from a man's stomach, after he went to hospital with belly pain.
Candidate #2: LISTEN LADY, SOFTBALL IS SERIOUS BUSINESS AND THAT'S WHAT YOU GET.
A softball coach in Texas is wanted by police after allegedly attacking a grandmother who started recording a teenager she claims was cursing and disrupting the game, authorities said. Donna Edwards, 60, said James Schmidt — a coach with the Cy-Fair Texas Sting softball league — lunged toward her and knocked her to the ground during a tournament game late Saturday at Dyess Park in Cypress, where Edwards' granddaughter had been playing on another field. Edwards went to the field moments earlier to find out who was cursing loudly and disrupting the game when she said she pulled out her cellphone to record the incident so she could share the footage later with team organizers for the Cy-Fair Intruders. But instead of safely documenting the commotion, Edwards said Schmidt charged her "like a bull," knocking her to the ground. "He body slammed me," she told the Houston Chronicle. "He just charged at me like a football player and he was going for my phone."
Candidate #3: WE'RE JUST PROUD OF OUR CHEERLEADERS
Wisconsin high school cheerleaders received awards for having the biggest breasts and butt at a banquet. A Wisconsin high school has reportedly come under fire for a cheerleading award ceremony last year that saw some of the teens win accolades such as the "Big Boobie" and "Big Booty" awards. Appalled parents contacted the American Civil Liberties Union and on Tuesday the group sent a warning to the Kenosha Unified School District that it might file a lawsuit over Tremper High School's mock awards ceremony, The New York Times reported.
Download X96's App