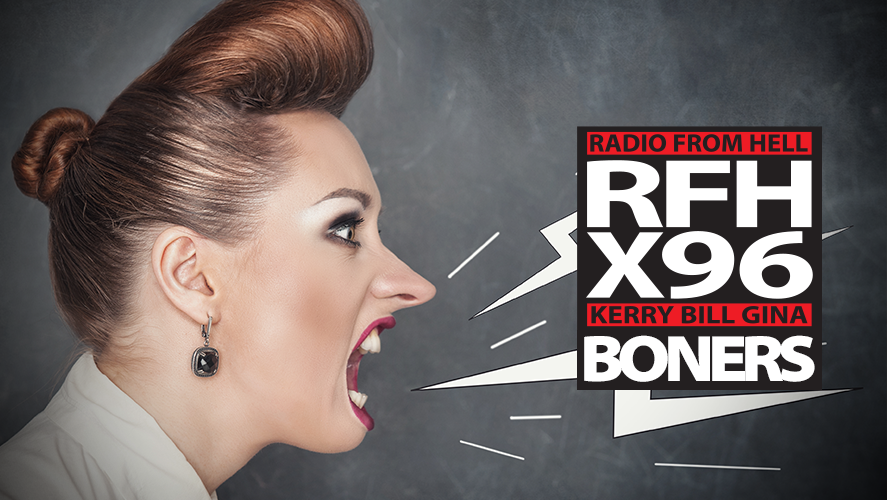 ROUND ONE
BONER CANDIDATE #1: PLEASE DON'T LET THIS WOMAN HAVE ANOTHER BABY
An 18 year-old woman driving with a baby in her lap caused a crash in St. George.
via Fox 13
BONER CANDIDATE #2: NO VACCINE? WELL THEN LICK MY BLEEP!
An employee of a company that the TriCounty Health Department contracted to send vaccine reminder texts, decided to "go rogue".
via Fox 13
BONER CANDIDATE #3: BOO, PRINCIPAL CROOKS…..BOOO
A New Mexico high school graduate was denied his diploma during graduation ceremonies for wrapping a Mexican flag over his shoulders.
ROUND TWO
BONER CANDIDATE #1: WAIT A MINUTE! DR. BUMM IS NOT A DOCTOR AT ALL!
An ex-security guard posed as a doctor and performed surgery on an 80 year-old woman, who died as a result.
via France 24
BONER CANDIDATE #2: THE BIEBS JUST CAN'T HELP HIMSELF
Justin Bieber decided to cause havoc around the Tulum archaeological site, climbing pyramids and mooning archaeologists.
via BET
BONER CANDIDATE #3 LEAVE THE YUM YUM FOOD TRUCK ALONE!
The Yum Yum Food Truck was vandalized with graffiti over the weekend, but the owners won't let that stop them.
via ABC 4
Download X96's App