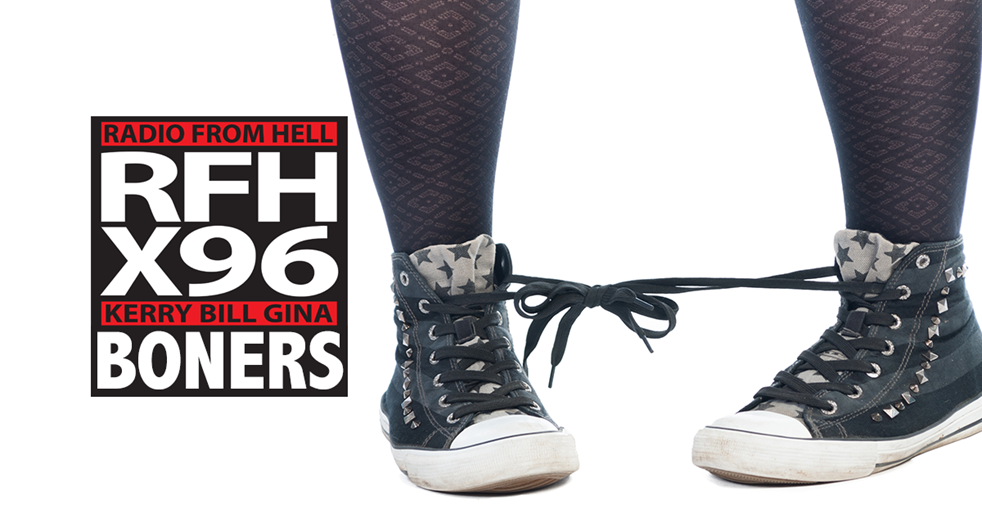 Boner Candidate #1: YOU SEE ANY ALIENS AROUND HERE? THAT MEANS IT'S WORKING.
Ohio man has been sentenced to prison for 3.5 years after being charged with 15 counts of aggravated trespass, disrupting public services (two of which were felonies) and one count of misdemeanor possession of criminal tools for damage. Daniels had vandalized multiple cell towers including Verizon and AT&T towers. He did this because he wanted to protect people from aliens that were supposedly using the towers. Daniels claims he has used alcohol, cocaine, methamphetamines, and heroin but does not have substance abuse issues and does not require treatment. Williamson has not publicly acknowledged the situation.
Boner Candidate #2: HE IS DOIN' THE NBA PROUD
NBA star Zion Williamson has been called out for having sexual intercourse and having an affair relationship with adult film star Moriah Mills. Mills had posted this claim on twitter including snapchats were sent between Her and Williamson. Mills came out with this right after Williamson's wife made a gender reveal announcement for his wife and his baby.
via New York Post
Boner Candidate #3: FIND THEM AND LET THE HERD DEAL WITH THEM
2 people where seen to have interacted with a bison calf in a national park in Wyoming. This is a bigger deal than just petting a fuzzy wild animal, though that also causes issues, these interactions are putting the animals lives at risk. If humans interact with wild animals those animals, especially babies, are exiled from their herd and left alone to die. If Yellowstone rangers aren't able to integrate them back into their herd they must euthanize the animal. When you're visited by a wild animal try your best to avoid going any closer than 75 feet towards it. You also need to look out for parents and their babies as getting between them will put the parent into a frenzy, who will do anything to protect their offspring. Don't let your selfie or minute of petting a wild animal be the reason an innocent animal is killed, and potentially you and stand-byers.
via abc News