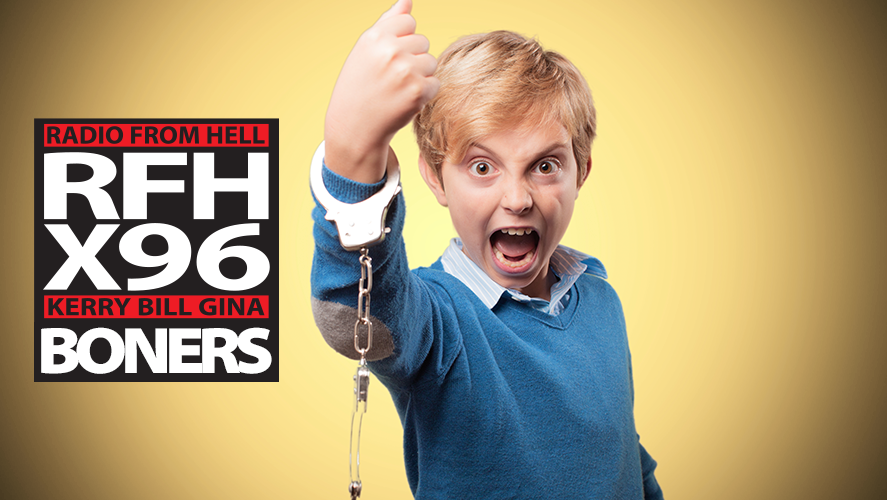 Boner Candidate #1: MAKING SURE SHE GETS THE MESSAGE
Most, if not all, daycares provide parents with a daily report about their child. It's to inform them about needs of diapers, wipes, etc. so parents can keep up with their child's needs. A mother, Heather Chisum, brought her child home from their daycare where nothing seemed off. She wrote, "I may have missed a note about Milo's diaper supply in a recent report, but said the staff at the school said nothing about diapers when she picked Milo up." Her son Milo came home with the note written on permanent marker on the child saying, "Mom I'm out of diapers pls read my report."
via MSN
Boner Candidate #2: THE AIRLINE SAYS HE DOESN'T HAVE A LEG TO STAND ON.
Michael Williams from St. Louis stated, "Dealing with a prosthetic leg is not as easy as people think it is. Dealing with an airline that lost your prosthetic leg is even harder." To make a claim of lost/stolen property, Michael made sure to follow every single protocol in the book. He was given $600 as a reimbursement which was to only cover the cost of his clothes. The airline stated about the lost prosthetic leg, "We don't have enough proof or evidence to pay for the leg, so we're not going to pay for the leg. When asked for the cost of the lost leg Williams said, "$26,000. $26,650 to be exact."
via Fox 2
Boner Candidate #3: WELL HE GOT A LOT OF VIEWS
A Youtuber, Trevor Jacob, has finally admitted to pulling the stunt of crashing his plane, intentionally, to get an increase in viewership. He's set to appear in a court within the next few weeks due to the incident. The video shows him cussing multiple times before saying that he has, "an engine out." He eventually jumps off the plane, which had camera's installed. Video from those camera's show the plane slamming into the mountainside. One Trever lands he states he has no cell service and starts to hike. "I am exhausted. I'm so thirsty. I'm scared, I'm in trouble, I'm cut all over the place," said Jacob.
via Yahoo News