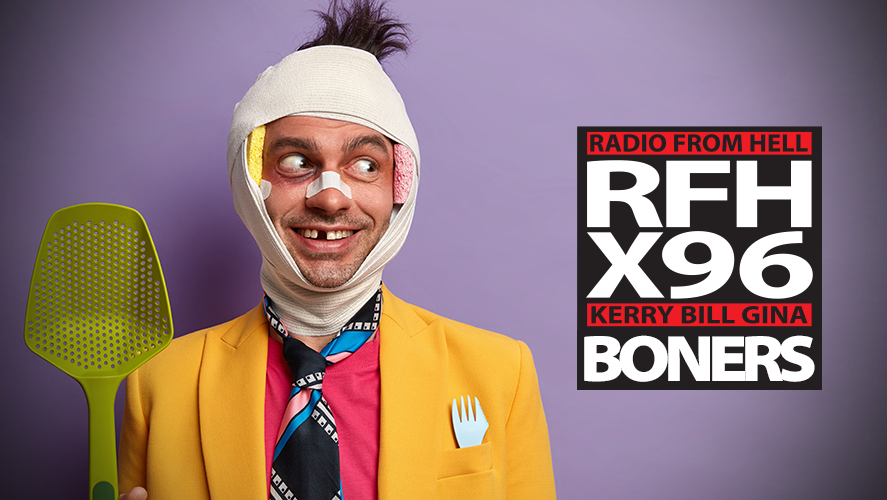 Boner Candidate #1: Better Salmonella, Papa Murphy's
The CDC has been investigating a slew of salmonella infections that is now believed to be linked to Papa Murphy's cookie dough. Reports between multiple states have now totaled up to 18 infections from eating raw cookie dough. At least two of those infections come from our very own Utah. It's very possible that the number of infections are higher than what has been officially reported. Symptoms for salmonella include diarrhea, fever and stomach cramps. It can last up to four days.
Boner Candidate #2: That's the rub
A Florida man has so much beef with his girlfriend that he tried to add some spice to the situation. He bashed his girlfriend twice in the face with a steak. The rare-knuckle boxing attempt left her face seasoned to perfection. Joshua Dummar, 32, was marinating in the experience as he was booked into county jail for domestic battery. The arrest affidavit states that Joshua, "picked up a steak and smacked the victim two times on the left cheek…leaving seasoning from the steak on the victim's cheek."
via The Smoking Gun
Boner Candidate #3: Hot Pocket
A Kentucky man ate his roommates last Hot Pocket, and as a result got shot in the back pocket. The Shot Pocket was fired from Clifton Williams, 64 to retaliate for missing microwavable treats. The victim stated that he said, "Don't shoot" but Williams "shot him in the ass while he was trying to leave." Clifton was arrested, and booked into the county jail for felony the ass-ault. The victim will not be 'sitting' on this issue for quite sometime. He took a butt-ery bullet for that Hot Pocket.
via The Smoking Gun