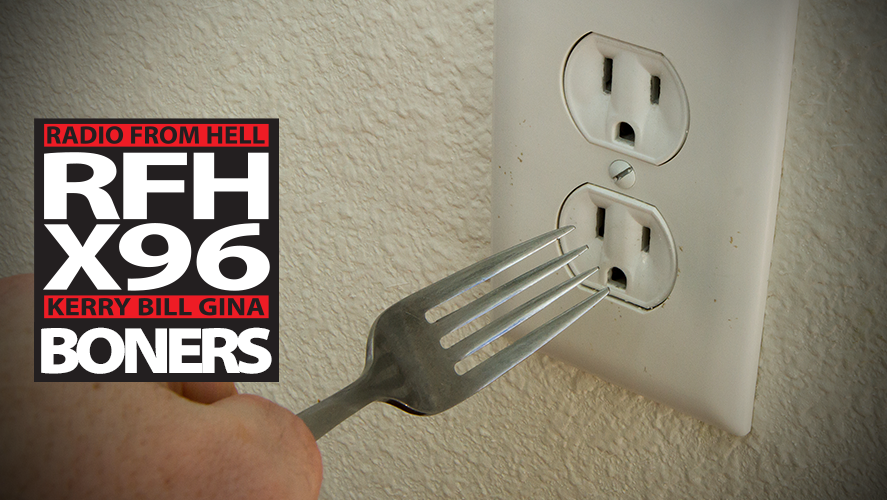 BONER CANDIDATE #1: TOMFOOLERY AT THE BOWLING ALLEY.
A jury in Utah has settled out nearly 2.4 million dollars after a bowling alley employee in Park City, Utah had their hand fractured in ways that has caused permanent impairment in her hand. Amy Herzog claimed in a lawsuit that she was fixing a clogged gutter when a Vail Resorts employee cradled the bowling ball in the palm of his hand and let the ball fly as he completed his 360-degree turn. The ball went smashing into Amy's hand causing irreparable fractures in her hand. According to the complaint, "The employees were enjoying the tomfoolery."
BONER CANDIDATE #2: THAT'S NO WAY TO TREAT A WOMAN WHO'S NAME YOU'VE GOT TATOOED ON YOUR CHEST…ESPECIALLY WHEN SHE'S YOUR MOTHER.
A Florida man ,Thomas Pinson, has his mothers full name tattooed on his chest. He's been arrested for shoving his 53 year old mother down on the ground during an argument, for the second time. Investigators press that Thomas "threw her to the ground which aggravated an existing injury." In 2017, Pinson pushed his mother over for the first time where, she hit her head hard as a result from being shoved. His mother declined to press misdemeanor charges at that time. Thomas is currently released on a $5,000 bond, and ordered to not have contact with his mother.
BONER CANDIDATE #3: TEDDY BEARS IN BONDAGE.
Balenciaga is under hot water after advertising has shown children holding teddy bears decked out in bondage gear. The company is known for being controversial, but many believe that this has gone to far. The ads were ran on Instagram, where users in comments claimed the ads to be "creepy" and "disturbing." The high fashion brand issued an apology per CNN saying, "We sincerely apologize for any offense our holiday campaign may have caused." Balenciaga has announced that all advertisement have been removed from any, and all platforms.
Download X96's App