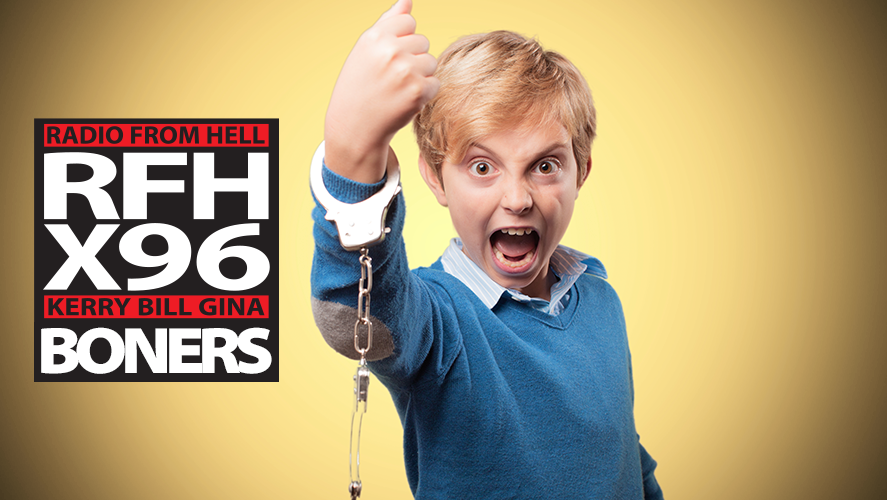 BONER CANDIDATE #1: IF YOU EAT A MAN'S ORANGE CHICKEN YOU'RE ITCHIN' FOR A FIGHT.
Florida investigators claiming a family brawl broke out after a son unknowingly ate the fathers food. The family: Bruce Schell, his wife, daughter Atlantis, and his son. The food in question was not labeled and only escalated the situation, as no one know who's food was who's. The son was bickering back and fourth with the sister and father because he didn't know that he ate his fathers food. His sister started clobbering his face. Then the father, Bruce Schell, put his son his a chokehold. Schell and Atlantis, were arrested for misdemeanor battery, and as well Schell was also charged with felony domestic battery by strangulation.
BONER CANDIDATE #2: I'M DONE SAYING I'M SORRY.
Alex Jones had an important date in court yesterday, and apparently he's had enough. He left the courtroom stating that "the First Amendment will prevail." Not before he shown blatant disrespect to families who lost children. He was approached with the harm he has done to families of children killed in the Sandy Hook massacre. His  response, "Is this a struggle session? Are we in China? I've already said I'm sorry, and I'm done saying I'm sorry."
BONER CANDIDATE #3: HERSCHEL HAS DONATED WORDS BUT WE HAVEN'T SEEN ANY MONEY.
Republican Senate candidate Herschel Walker was a businessman running a food-distribution company. Back then he promised that 15 percent of profits would go to four specific charities. The New York Times contacted those four charities, and where one declined to comment, the other three had no recollection of any donations at all. Jim Baugh, the owner of a now defunct charity had this to say, "Herschel has been supportive verbally. I don't think he's given us any money."
Download X96's App