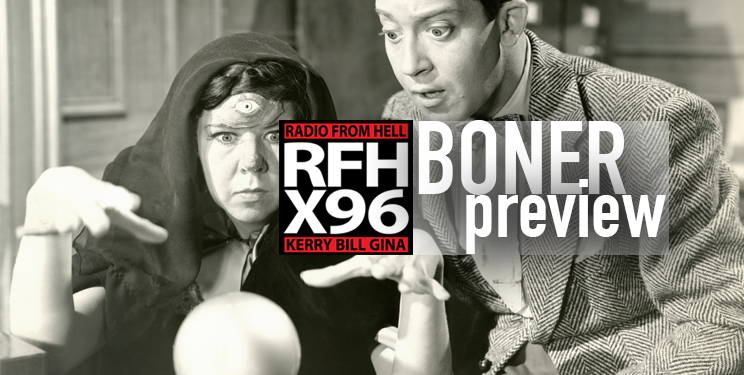 Boner Preview Candidate #1: WE GOTTA RIGHT TO OUR TUNES BRO
Coffee, tea or mayhem?
Boner Preview Candidate #2: IT'S NOT THE HOLY SPIRIT HE WAS FULL OF
Alec Ndiwane thought he was filled with the Holy Spirit when he decided to "challenge" lions at the Kruger National Park.
Boner Preview Candidate #3: AND THAT'S HOW PEOPLE LIKE MUSSOLINI GET INTO POWER YOU MEATHEAD
Chris Stewart, a former U.S. Air Force major who is backing Sen. Marco Rubio in the presidential race, calls Donald Trump "our Mussolini" but isn't ruling out supporting the business mogul if he becomes the GOP nominee.
Boner Preview Candidate #4: NEXT TIME WE MIGHT HAVE TO KILL HIM
When Kashiya Nwanguma learned that Donald J. Trump would campaign in Louisville, Ky., where she is a student, she walked into a FedEx store and printed two colorful signs she had found online, depicting his head on a pig's body.
Boner Preview Candidate #5: THE GUMBO MUST HAVE BEEN PRETTY BAD.
A historical photo of a black man getting hanged was used as décor on a table at Joe's Crab Shack in Roseville, Minn. After an offended patron posted it on social media, the restaurant released an apology.
Boner Preview Candidate #6: HERE'S A GOOD IDEA FOR GETTING RID OF THOSE UNWANTED FAMILY MEMBERS
A mystery American man with dementia, who can only remember his name, may have been dumped in Britain by his own family.
Download X96's App