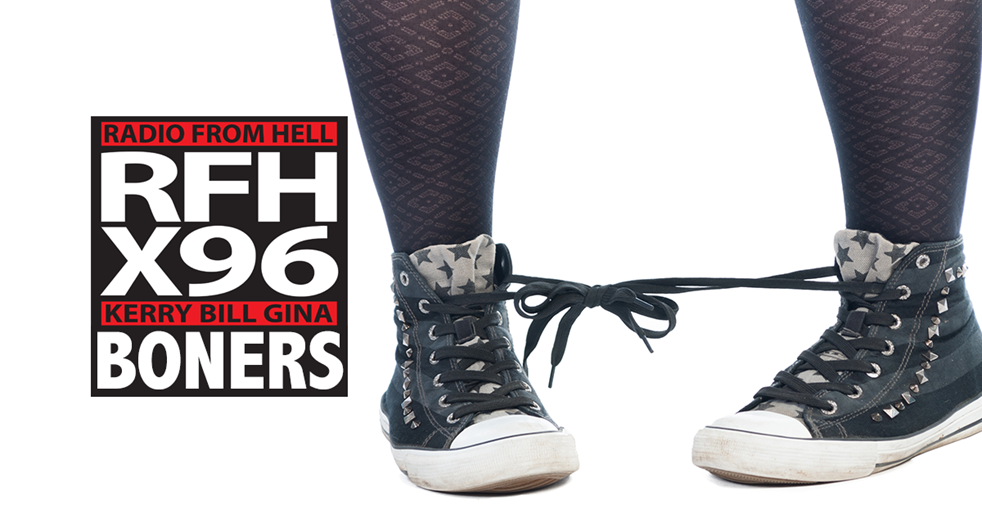 ROUND ONE
Boner Candidate #1: WHAT A DUMB ASS HILL TO DIE ON
A man in Minnesota is violating city ordnance by flying a custom made, 50-by-30 foot trump flag outside his construction business. The man doesn't have the required license for the flag and is willing to go to jail over the flag.
Boner Candidate #2: BY ALL MEANS, LET'S LET ANYONE CARRY THESE EVERYWHERE
Iron County's second shooting injury in two days occurred at the shooting range where a man accidently fired a shot into the back of his friend who was in front of him at the time.
Boner Candidate #3: DID I MENTION THEY'RE POLICE OFFICERS?
Two corrections officers got into an argument with the employees at Taco Bell. The two officers assaulted one of the employees, and drove their car into the building breaking the glass.
ROUND TWO
Boner Candidate #1: I DRIVE AND FIGHT BETTER WHEN I'M DRUNK
A drunk man not only picked a fight with another man, but drove his car from his house for the drunken brawl.
Boner Candidate #2: DESPERATE DM'S
Iggy Azalea shares the disgusting messages she's been receiving online. The bad pickup-lines are even coming from other celebrities, with verification marks. One of the messages offered to pay her $15,000.
Boner Candidate #3: SHUT UP, BURGESS
During Burgess Owens's trip the southern border, Burgess used the opportunity to fear monger everyone he could. During his monologue he said: "They are coming to your neighborhoods, not knowing the language, not knowing the culture, and there is a cartel influence along the way."
Download X96's App