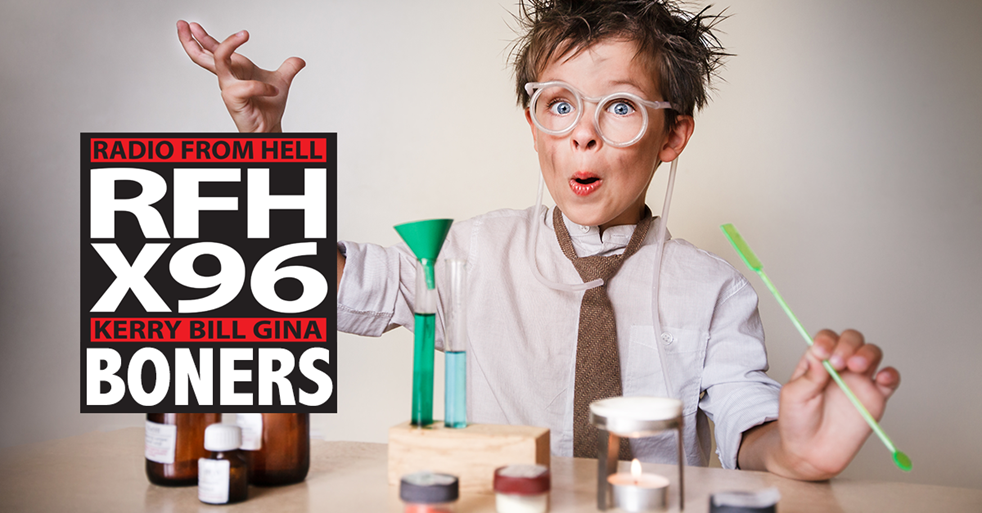 BONERS ROUND ONE
Boner Candidate #1: IT'S OKAY; THESE DAYS MY FINGERS ALWAYS TASTE LIKE HAND SANITIZER
KFC is cleaning up its image … the fried chicken chain is ditching its famous slogan due to the raging pandemic. Colonel Sanders will no longer be hawking his secret recipe for fried chicken as "finger lickin' good" … KFC says it's suspending the slogan after 64 years. The move came Monday, nearly 6 months after the novel coronavirus started sweeping the globe and health officials started urging people to stop touching their faces to slow the spread. Better late than never?!? KFC says finger-licking "doesn't feel quite right" in today's environment and it's dropping the slogan in many countries. Across the pond in the United Kingdom and Ireland, KFC is simply blurring out the "finger lickin'" part of the slogan on buckets of chicken … as opposed to scrubbing the phase entirely. The good ole', finger-licking days will come back eventually — KFC says its famous phrase will return when the timing is right. Let's go, scientists … hurry up with that vaccine!!!
Boner Candidate #2: FIRE BUGS IN UTAH
SALT LAKE CITY — Although lightning storms across central and southern Utah sparked numerous fires over the past few days, human-caused fires continue to dominate wildfire statistics in 2020. According to Utah Forestry, Fire and State Lands, as of August 23, nearly 196,000 acres have burned across the state. The amount of fire starts are relatively comparable to 2018, which is touted as Utah's busiest fire season. Human-caused fires have amounted to 77 percent of all fires in Utah so far in 2020. "We're still having an all-time high of human-caused starts in Utah this year," said Kait Webb with Utah Forestry, Fire and State Lands. "We had a very busy year during 2018 — there were a lot of fires and some very memorable large fires, so it was a very busy season. And this year so far, we're about comparable, just behind on total starts compared to 2018 but again we're still well ahead with human-caused starts as a total."
Boner Candidate #3: NO MASK MONDAY
ENTERPRISE — In Washington County, some people were calling for "No Mask Monday" to protest mandatory masks in schools, but many students did not like the idea. Some Enterprise High School students were afraid the entire school would be shut down if enough students showed up without masks. Because of the state mandate, students who refuse to wear a mask must be sent home. That applies to every school in Utah. Instead, students decided to protest the protest, and it worked. Cheerleader Dallee Cobb was one of those students. She stood up at Friday night's football game in front of the crowd and her fellow students, asking them to mask up.
BONERS ROUND TWO
Boner Candidate #1: STEALING FROM THE GOOD GUYS
A firefighter battling the CZU Lightning Complex Fire in Northern California had his wallet stolen out of his vehicle and bank account drained, officials say. According to Cal Fire, the firefighter was on the ground directing crews when someone entered his department vehicle and stole his personal belongings, including his wallet. Officials say the firefighter's bank account was later drained.
Boner Candidate #2: LET'S PUT LIPSTICK ON THE DONKEY AND THE HORSE
Wyckoff, NJ — Teenagers broke into a New Jersey petting zoo over the weekend, rode on miniature donkeys, and even slapped lipstick on one of the animals, the owners said. The family-owned Abma's Farm in Wyckoff was alerted to the trespassers last Saturday when one of them posted a photo on Snapchat, and tagged the location, according to a post on the farm's Facebook page. Police said Monday they received a call about the trespassers on Saturday. The Detective/Juvenile Bureau is "working in conjunction with Tyco Animal Control to identify all the parties responsible," the department said in a statement.
Boner Candidate #3:  THE POOTING PAPA
Largo, FL — A Florida Woman was arrested yesterday for allegedly battering her father "due to his flatulence" inside their residence, police say. According to an arrest affidavit, Nicole Dozois, 40, shares a bedroom with the 59-year-old victim in a home in Largo, a city in the Tampa Bay area. Around 2 AM Sunday, Dozois "became angry" with her father "due to his flatulence and an argument ensued," police report. Dozois then allegedly attacked her father, punching him in the face "numerous times."
Download X96's App