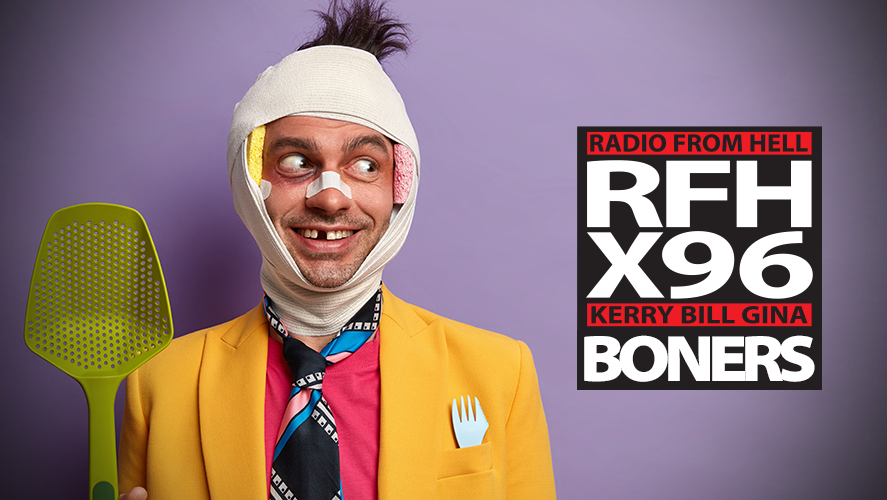 ROUND ONE
Boner Candidate #1: A LITTLE NAP IN THE ROAD
A man from West Valley, Utah was taken to the hospital in critical condition after a car hit him because for whatever reason, he was lying in the road.
Boner Candidate #2: APPARANTLY MS. GREENE BELIEVES CANCER IS CONTAGIOUS.
Majorie Taylor Greene continued her uninformed speeches about Covid and school shutdowns by saying that schools were never forced to close due to cancer, which isn't contagious.
Boner Candidate #3: OH MY. YOU SEEM TO HAVE A BOMB IN YOUR BUM.
A bomb squad was called to a hospital in Gloucester, England when it was reported that a man had a WWII artillery shell inside of his rectum that he was trying to get removed.
ROUND TWO
Boner Candidate #1: BEST WAY TO GET RID OF SNAKES? SMOKE 'EM OUT
A housefire in Maryland was reportedly caused by a man who attempted to smoke out the snakes in his home using hot coals which were too close to explosives.
Boner Candidate #2: 'THESE THINGS ARE COMPLICATED' SAID THE OFFICIAL RIGHT BEFORE HE WENT HOME TO DINNER AND A NICE SOFT BED
The assistant administrator of recovery at FEMA, Keith Turi, said "This process of bringing in units is complicated, it's complex, it takes time," despite people not having access to safe housing three months after hurricane Ida.
Boner Candidate #3: YOU MAY NOT RUN AROUND NAKED IN SCIPIO
A Utah man in Santaquin was arrested after stealing from a Scipio gas station and running away naked before leading police on a high-speed chase in his car.
Download X96's App