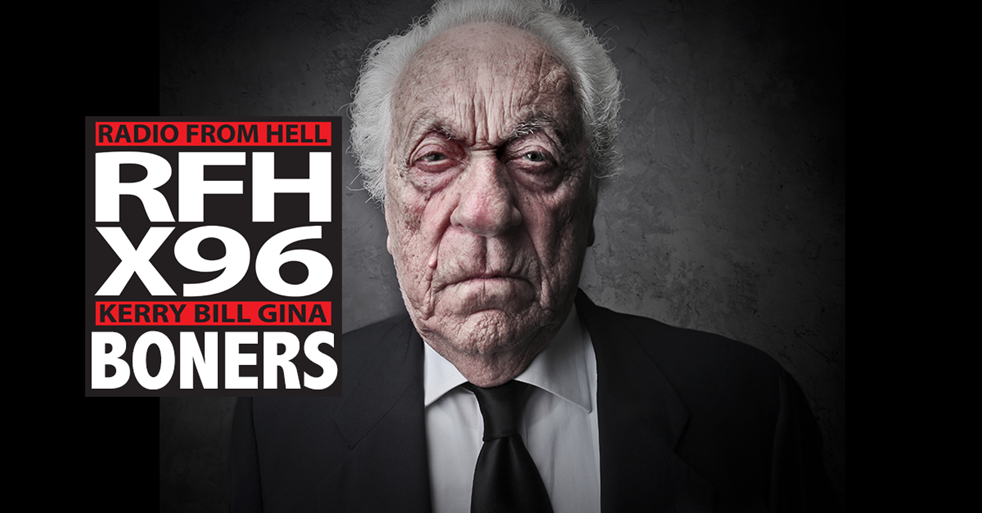 Round One
Boner Candidate #1: NICE DOO
A Louisiana woman went viral last week for using Gorilla Glue in place of actual hairspray — before finally checking into the hospital on Saturday to get the hardened adhesive removed, according to posts on her Instagram. The woman, identified in news reports as Tessica Brown, posted on Feb. 4 that her hair had been stuck in place for a month after she ran out of her usual hair product and opted to use the extra-strong superglue instead. "Look: My hair, it don't move. You hear what I'm telling you? It don't move," she said in the original video. "I've washed my hair 15 times and it don't move." On Saturday, Brown posted two photos — one of herself sprawled out on a hospital bed and another of the emergency room entrance to St. Bernard Parish Hospital, in Chalmette, Louisiana. Louisiana woman Tessica's Instagram post goes viral after posting about mistakenly using Gorilla Glue on her hair instead of actual hairspray. Her decision to seek medical treatment came after three days of crowd-sourcing potential solutions — including from the maker of Gorilla Glue.
Boner Candidate #2: IDIOT
Turns out the mostly-clothed streaker who busted out onto the field during Super Bowl LV has ties to an infamous YouTuber known for pulling outrageous stunts … one Vitaly Zdorovetskiy. The prankster — who's run into legal trouble over some of his antics in years past — outed himself as the party responsible, taking to Twitter shortly after to write … "We f****** did it." Of course, it was kinda obvious … the streaker was wearing a bathing suit with Vitaly Uncensored emblazoned across the front, doing a straight plug for the guy's porn company. Vitaly's been behind other sports streakings before, including one during a Champions League Finals game … which featured a woman. Vitaly's been busted for tons of dumb stuff too besides this, BTW, including laying a wet one on Kim K's caboose once upon a time.
Boner Candidate #3: I DONT NEED PROFESSIONAL DEVELOPMENT
SALT LAKE CITY — After a FOX 13 investigation revealed unprofessional emails and text messages, members of the Salt Lake City School District have fulfilled their promise to attend professional development training. There was one exception. Board member Katherine Kennedy, who was caught sending a slew of profane messages in the middle of a board meeting, refused to participate. For months, she has faced pressure to step down from her elected position. The professional development training lasted several hours over a span of two days in January. Due to the COVID-19 pandemic, it was the first time 2021 board members were able to meet in person for a public meeting. "There was an energy and excitement about being together," said board president Melissa Ford. "It felt good! It felt really good!" "It was brilliant," added board vice president Nate Salazar. "To have everybody in the same room, you could feel the energy." Last year, in an apology letter that was sent to families throughout the district, Ford promised to institute professional development training in order to repair the board's reputation.
Round Two
Boner Candidate #1: MY TEACHER IS KIND OF SHIFTY
SALT LAKE CITY — The FOX 13 Investigates team has learned dozens of educators across the state have accidentally been hired without a full background check before starting their jobs on campus. Utah law requires educators who have access to students to have a background check for the sake of child safety. Two months ago, the Utah State Board of Education learned of a series of data entry mistakes made by the same employee. USBE notified the educators and school districts to let them know of the issue, but did not notify students, parents, or the public until FOX 13 learned of the issue on Thursday. Throndsen said it was up to local schools and districts to decide whether to notify parents. According to a report compiled by USBE, there were 377 "anomalies" or concerns with the data. Of those 377 anomalies, only 92 were found to be active educators in the state. Of the 92 educators, 64 cases turned out to be a "false alarm" because there were in fact background checks performed. USBE attributed this to a tracking error.
Boner Candidate #2: YOU DONT WEAR IT OVER YOUR EYES RON
Florida Gov. Ron DeSantis (R) addressed a photo circulating on the internet showing him at Sunday's Super Bowl in Tampa while not wearing a mask. "Someone said, 'Hey, you were at the Super Bowl without a mask,'" DeSantis said Monday, according to Politico's Marc Caputo. "But how the hell am I going to be able to drink a beer with a mask on? Come on. I had to watch the Bucs win." The photo shows DeSantis seated in what appears to be an executive suite at Raymond James Stadium and speaking with another person seated to his left who less than six feet away. A person who is wearing a face covering can be seen in a neighboring suite. DeSantis's office did not immediately respond to a request for comment from The Hill on the photo or his comments to the Politico reporter. Just days before the Super Bowl, the head of the Centers for Disease Control and Prevention (CDC) asked football fans to watch the game at home with members of their households. The CDC also issued guidance asking fans who planned to attend the game to "stomp, clap, or bring hand-held noisemakers" instead of cheering or chanting.
Boner Candidate #3: BUT WHY?
Flaming Crap's One Night Standle is here for anyone who misses those heady nights, promising to smell just like a one-night-stand. The candle has four different layers of scents, starting with pizza – a classic food choice for a night out. The second scent is Passion Fruit Martini, followed by a 'luscious latex aroma' reminiscent of condoms. To, erm, finish off, the fourth scent incorporated into the candle is that of a new car, to represent the cab ride home at the end of the night. The One Night Standle costs $20 and has a 30-hour burn time, giving you plenty of time to reminisce about those days and nights gone by. The candles have been made using vegan soy wax as well as recycled packaging and labels, so you can have this one-night-stand absolutely guilt-free. Oliver Burr, Co-Founder of Flaming Crap said: 'Many people's dating lives have become disasters over the course of the last year.
Download X96's App