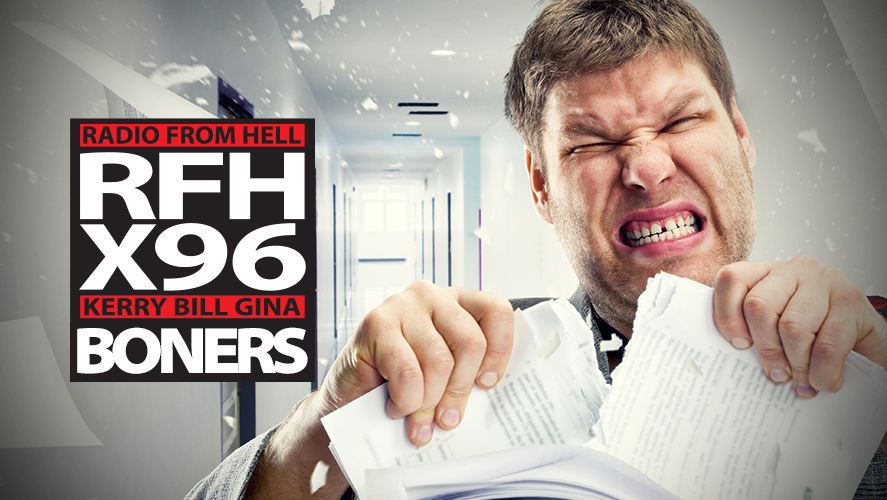 ROUND ONE
Boner Candidate #1: I WAS TRYING TO BEAT THE SNOW STORM
A driver was arrested for going over 100 mph in an attempt to 'beat the snowstorm.'
via KCCI
Boner Candidate #2: A DOCTOR SHOULDN'T HAVE TO TELL YOU NOT TO DO THIS.
After rumors regarding Drake putting hot sauce in a condom, Dr. Earim Chaudry is begging people to not put hot sauce in their condoms.
Boner Candidate #3: I DON'T THINK JESUS WOULD RUB SPIT ON SOMEONE.
Oklahoma pastor Mike Todd is under fire after rubbing his spit in the face of a parishioner during a sermon.
ROUND TWO
Boner Candidate #1: THE SLEEPY CHICKEN IS A NO-NO
Doctors are once again warning people against following TikTok trends. This time, it's a dish made from chicken and Nyquil called a 'sleepy chicken.'
Boner Candidate #2: THE JAN 6TH INSURRECTIONISTS LOST AND FOUND.
Multiple people participating in the January 6th insurrection reportedly called into the House Speaker's office asking about a 'lost and found.'
Boner Candidate #3: I WEAR THIS HELMUT BECAUSE YOU ARE VECTORS OF DISEASE… (AND I'M RETIRING AT THE END OF THE YEAR ANYWAY)
A professor from Ferris State University was shown in a video calling his students "vectors of disease" all while wearing an astronaut-esc space helmet.
Download X96's App