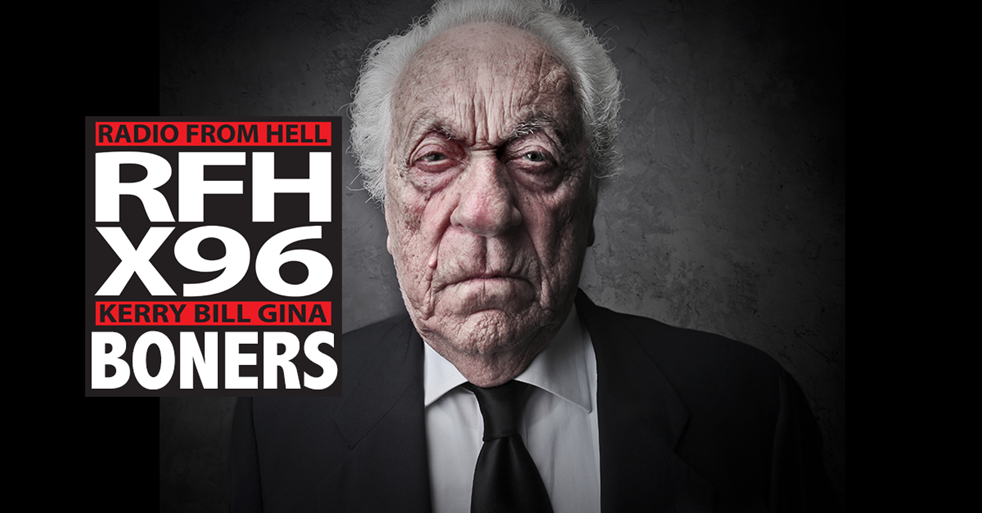 ROUND ONE
Boner Candidate #1: GIVE HER CREDIT FOR IMPROVISING IN A DIFFICULT MOMENT.
In a petty response to a mask mandate, a woman in Argentina used her dress after as a mask after taking it off in front of everyone.
Boner Candidate #2: SENATOR JOHNSON CONTINUES TO DUMBFOUND ANYONE WITH A TINY BIT OF INTELLIGENCE.
Sen. Ron Johnson claimed that vaccines aren't necessary. He said "Why do we think that we can create something better than God in terms of combating disease?" Because no one in history has ever died of a disease.
Boner Candidate #3: YOU DON'T HAVE TO PRAY THAT YOU ARE WRONG.
The founder and former chair of Entrata, a Utah company, resigned after a long and anti-semetic email rant that started with the subject line "Genocide."
ROUND TWO
Boner Candidate #1: THEY DON'T HELP; THEY INCREASE MY ANXIETY.
A Washington doctor has been fined for $30,000 for willingly rejecting the mask mandate for her employees and patients, and selling mask and vaccine exemptions. During an interview, she said "I personally don't feel that masks are protecting or helping me in any way, shape or form. In fact, they increase my anxiety,"
Boner Candidate #2: DON'T YOU UNDERSTAND; IT WAS CHARACTER BUILDING
an "antisemitic and shameful" coach forced a 17 year old teen to eat a pepperoni pizza against his faith which prevented him from eating pork.
Boner Candidate #3: IT'S ABOUT TIME YA'LL REALIZE IT'S A MAN'S WORLD.
From February 18th, through the 19th, Utah will be the home to Alpha-con. The convention features all kinds of toxic masculinity in the form of alpha males.
Download X96's App