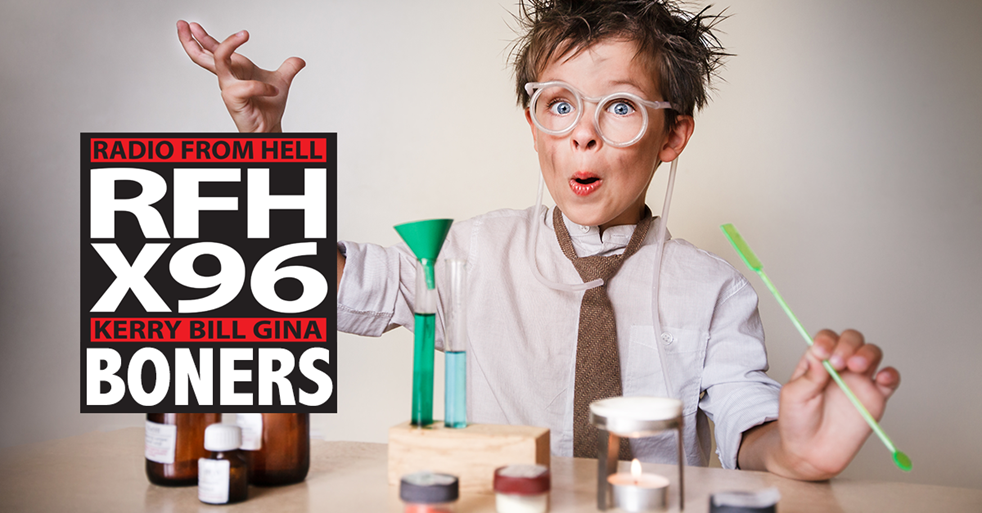 ROUND ONE
Boner Candidate #1: YOU WANT REAL, I'LL SHOW YOU REAL
An argument between two neighbors ended after one of them claimed the other was holding a fake gun. The gun was proven to be real after it was fired into the air.
Boner Candidate #2: THOSE CAPITOL COPS ARE REALLY GOOD ACTORS
The emotional, and heavy testimony from police officers who survived the January 6th attack on the capital is being disregarded by right-wing politicians who are calling the officers "crisis-actors."
Boner Candidate #3: TAKE A CLUE FROM HIS FIRST NAME. IT'S IFFY
An Indian man named Irfan Khan (or Iffy Khan online) faked his death in an Instagram video which resulted in his arrest. The video depicted him jumping in front of a train in an attempt to 'raise awareness about suicide.' The video was deleted after the backlash.
ROUND TWO
Boner Candidate #1: OH, STEVE… YOU'RE FEELING THE JOHANSSON BACKLASH, AREN'T YOU?
After saying that he was embarrassed for the cast of Black Widow, for being in Black Widow, Stephan Dorff is taking back his comments by saying things were just taken out of context.
Boner Candidate #2: YES. DEMOCRATS DO SHADY THINGS TOO.
State Rep. Jewell Jones spent $221 of his campaign money to discuss 'potential economic projects' at a strip club. The campaign was found to have spent over $6,400 this year on meetings at events or restaurants including nearly $700 being spent at an Italian restaurant in Las Vegas.
Boner Candidate #3: YOU WILL BUY THE LEMONADE OR ELSE
A mother supporting her children's lemonade stand decided that the best way to guarantee customers was to create a roadblock which would force people to stop in front of the lemonade stand. Her defensive post on social media only made her seem more entitled after saying things like: "Thank you to all who showed support for the twins today! As a general rule of etiquette for those who don't know: when you see children out having a lemonade stand, you stop."
---
Subscribe to X96's News!
Get the latest music news, contests and flyaways, and more straight to your inbox with our weekly emails.