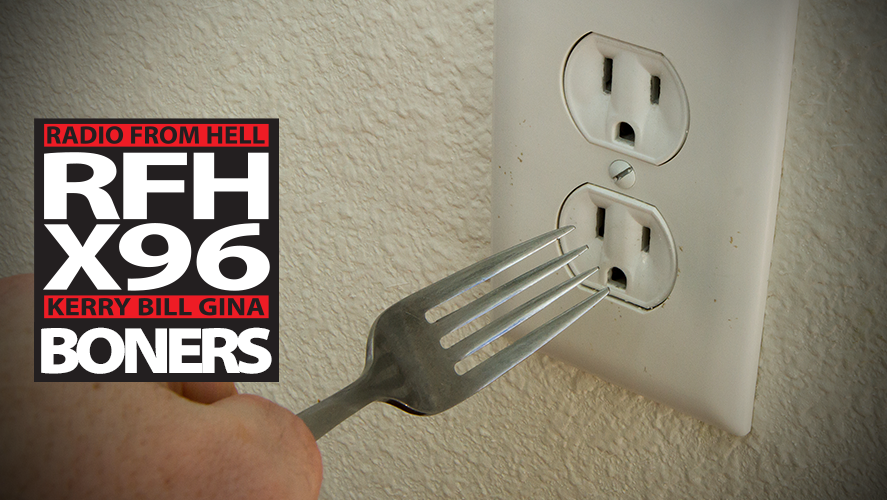 ROUND ONE
Boner Candidate #1: TURTLE FIGHT!
Devin Staugh, went on vacation with his girlfriend and left his pet turtle with his parents, upon his return the parents wouldn't return it and police were called. via The Smoking Gun
Boner Candidate #2: I WAS LIKE, 'YOU GOTTA BE KIDDING ME'
A special education teacher was the victim of a burglary and the burglar left behind a note with a one word racial slur on it. via Fox 13 Now
Boner Candidate #3:I GOT A RIGHT TO DEFEND MY DUCK
A man in California fires his .38 caliber weapon at a dog who was attempting to maul his pet duck and was charged with reckless endangerment. via New York Post
ROUND TWO
Boner Candidate #1: WESTBROOK GETS POPCORNED
A fan for the 76er's dumping a thing of popcorn on Russell Westbrook from the Wizards as he limped back to the locker room with an injured ankle. via Mediaite
Boner Candidate #2: THAT LOOKS LIKE TOMATO SAUCE ALL RIGHT
Tyler Worden got into an argument with his daughter and struck her in the face with a piece of pizza. via The Smoking Gun
Boner Candidate #3: THE MORE VACCINES YOU HAVE, THE MORE MASS SHOOTINGS WILL FOLLOW. THAT'S JUST LOGIC.
NYPD Detective Pat Brosnan gave a couple of odd statements at a mass shooting saying things like the more vaccines we have the more mass shootings will follow and crimes are no longer illegal. via Mediaite
Download X96's App